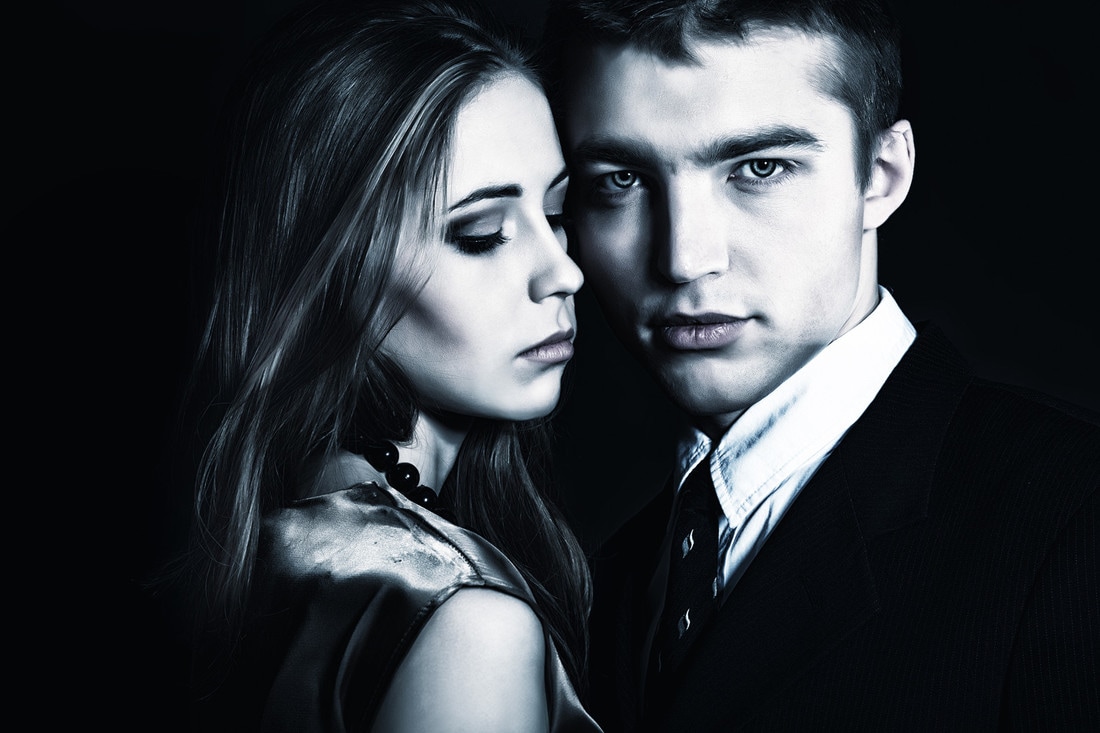 Shades of Intimacy, Love, and Romance​
​Fifty Shades Darker is out, and I am sure millions will flock to see it. The book series took the world by storm, and I am certain the movie series will l do the same.
But wait a minute.
One of the foundational principles of building and repairing a relationship is to understand the foundations of intimacy. It is not about technique, positions, or power, but about getting to know someone deeply.
There are so many failed marriage stories in the headlines it can make you wonder, "Is an intimate relationship even possible anymore?" and if so, "How do you get one?" It seems that some couples quickly move from being fired up with a romantic passion for wanting to fire each other like a mean boss does to an exhausted employee.
It is no wonder people are more cautious about opening up their hearts to someone else because they have likely witnessed the process of intensely romantic chemistry quickly eroding into hateful rejection and ugly conflicts. Everybody talks about wanting a meaningful relationship where he or she are loved and accepted, yet few are willing to take the chance of being vulnerable or hurt again.
Marital intimacy is about seeing into the heart and mind of your mate and learning to connect with them in multiple ways such as feeling close, accepted and loved on the inside, no matter what kind of pressure might be happening on the outside. Listen to the word intimacy slowly spoke 'Into-see-me.' Genuine intimacy is about complete openness and coming closer together to connect in the most intense ways, physically, emotionally, and spiritually.
To experience this kind of an emotional relationship, you need to understand both sides of an intimate connection to grow to a new level of purpose and passion together. These different levels of connection reflect the differences between a cultural view of relationship where romance is the primary goal; and a long-term perspective of marriage where learning to connect with the realities of daily life is joined alongside romance to build intensity, regardless of the circumstances. You need both sides to make your relationship go the distance from short-term infatuation to create long-term success in your marriage.
Both my mom and my dad passed this past December and January. As sad as it was too lose them, my parents were case studies concerning our topic today. Having raised five kids, and being married almost 66 years they taught my siblings and me about this long-term type of connection. In her last year's mom health rapidly decline and dad became her primary caretaker. On more than one occasion he told me that his prayer was to outlive her so he could take care of her and he did. Through the ups and downs, they hung in there with each other. Mom and Dad lived the vows, in sickness and health, until death parted them. They had a long-term view.
Marriage and serious relationships are some of the toughest endeavors that any two humans can engage. When a couple begins their journey, they are fueled by hopes and dreams, but within the first year, or two those hopes can sometimes lead to despair and dreams to nightmares. Here are five hot tips that can keep you moving forward.
Tip One – Watch out for Anger
Anger, hurt, frustration, and disappointment can stifle a relationship. Here are three things couple can do to lower anger, frustration.
1. Don't let you negative feeling grow with interest. Express your hurt, fear or frustration as soon as you are aware of it.
2. If you decide to tell your spouse be sure to share in the language style of your partner. If they are brief in their communication (a condenser) in their style, keep it brief.
3. Don't give ultimatums during your talks. Even if one is to be given, this is not the time of the time or the place, and it reflects control or power struggle. Rarely does it work.
Tip Two – Four Ways to Get Closer to Your Partner
1. Forgive each other for something that you've held on to.
2. Give up one habit that drives your partner bonkers.
3 Be generous and grateful.
4. Have Fun Together.
Tip Three – 7 Things Women and Men can do for each other.
1. See each other as allies, not enemies.
2. Appreciate each other's power without being threatened with it.
3. Value and nurture each other.
4. Stop seeing each other as stereotypes.
5. Celebrate the differences and enjoy the commonalities.
6. Realize everybody had wounds.
7. Be there for each other.
8. Ladies, please check out How to Have a Happy Husband, and it is not what you think!
Tip Four – Hints for a fun Special Days
1. Devote 100% of yourself to each other on those special days.
2. Rent a Honeymoon Suite at a local hotel for things like anniversaries, birthdays and Valentine.
3. Take a day off from work and enjoy each other.
4. Buy some cards or postcards and flood your spouse with them.
5. Bake or buy some heart shaped cookies.
Guys, flowers and chocolate can really help.
Girls, when he comes home from work on those special days greet him wearing something red or black like ribbons in your hair.
Tip Five – FOR GUYS
If your marriage seems a little dull, perhaps it's you! Maybe you're stuck in your routine. Maybe you're too predictable. Shock you wife! Be unusually creative and totally unpredictable.
​Check out my article How to Have a Happy Wife!
Friday I will have some great Valentine Tips for you.
I would love to hear from you, let me know what you think.
​(c) 2017 John H. Thurman Jr.