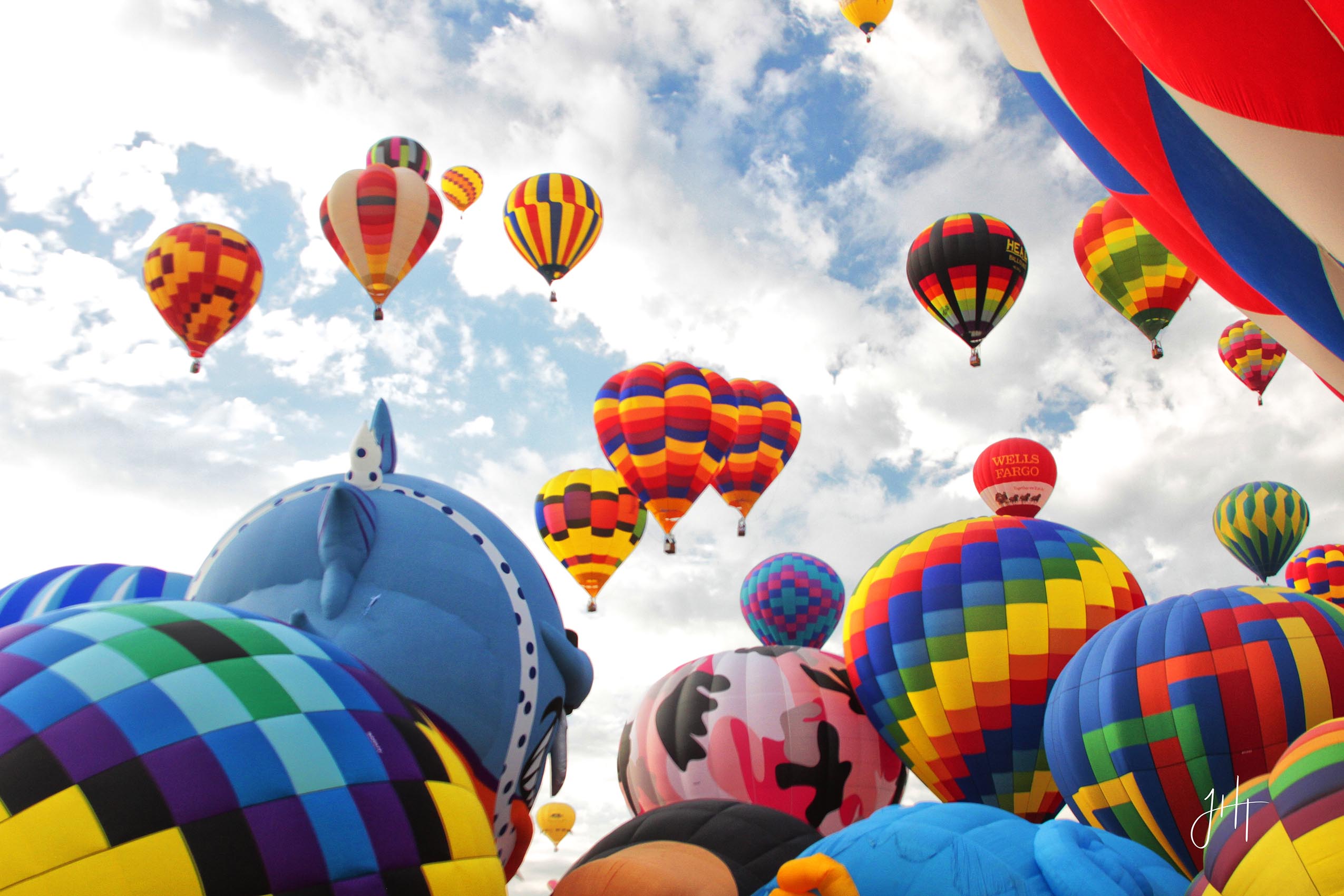 The mind is its own place and in itself can make a heaven of hell, a hell of heaven.

James Milton
In this post, I am going to show you how to use faith and resilience to cope with COVID-19.
In the past few weeks, have you noticed that viscerally uncomfortable churning in your gut? I have, you see, I am an extrovert hand shaker and hugger who is adjusting to nods and elbow rubs. Not only that, but I am also reminded that I am elderly (68), honestly on most days, I don't feel it. Also, I have at least one of those "conditions." Thankfully I am a long-term minded investor, so I am not going to be jumping off any bridges. I have been blessed to learn how to use faith and resilience to cope with COVID-19. I am also practicing the guidelines provided by the CDC and re-enforced by the Governor of New Mexico.
As we enter this season of Easter, it will be one of the most unusual ones that we have experienced in my lifetime. With Easter, for my Christian friends, comes a sense of hope and new life. With that in mind let's take a look at faith, resilience, can help you cope with COVID-19
So how are you doing? Are you connected with others, or are you sliding deeper into loneliness and isolation? If you are linking, either with appropriate social distancing or connecting with ZOOM, DUO, FaceTime, or other apps, then good job! If, on the other hand, you are sliding deeper into loneliness, fear, and isolation, Don't please! Stop it!
One of the downsides of learning to live in this new world is the necessary social distancing that we must do, at least for the short-term.
One of the dangers of both the social isolation and the visceral discomfort of our current situation is the fact that the virus has been like the invisible Boogey Man moving across the world. Its impact is fundamentally changing business, lives, borders, social interaction, and fueling that deep fear of having very little control over our current environment.
If you and I are not careful, we could allow all of these negatives to overwhelm us.
The GOOD NEWS, it does not have to be that way.
One of my psychology professors, who grew up in West Texas, used to say, "Nothing stays in your head rent-free. You are the one who feeds it, so what are you going to feed it? Nutrients or trash!"
Simple, but profound, isn't it. I love farmers and ranchers, they cut through all of the BS and gets to the heart of the matter.
A few years ago, I had an excellent young graduate student client who resisted this notion and told me that she just didn't see things this way. She had been abused by a family member and seemed to be stuck in her pain. She was continually blaming herself and being "the victim." Every time she told her story, he won!
One day, she wanted to debate the issue, which I gladly invited. After she made her case, I asked her one question.
Here it is.
If I were a good friend and came to your home with a bag of smelly trash, you know, a bag that had been cooking in the trash can for a few days, would you allow me into your apartment? She looked at me like I was possessed! Then she said, "No way! Not unless you leave the trash outside, or even better put it in the trash can next to the house.
At that point, she broke out in a deep and long laugh and said, "Ok, point made!"
That was a real turning point for her. We still had a lot of work to do, but this was a critical turning point.
She began to take back her power. She realized that she had no control over what happened.
But she did control how she dealt with it.
Since that time, and it has been a few years, she continues to help people who have been abused. Helping them move out of being a victim to becoming an overcomer.
I know that some of you may be feeling dogged by depression, or maybe feeling arrested by chest tightening, racing thoughts of anxiety, and might be feeling overwhelmed.
Let me encourage you to tap the brakes. Slow the thoughts and shift your focus. I know it might be hard to do, but look at your options! Stay focused on depression and anxiety, and, well, you know it wants to get you anywhere happy. Or, shift gears. It won't be easy, but you can do it.
You see, in times like these, those who learn to manage their thought life will allow their own resilience to grow.
The outer world of circumstance shapres itself to the inner world of thought, both pleasant and unpleasant externat conditions are factors that make for the ultimate good of the individual. As a reaper of his own harvest, man learns both by suffering and bliss.

James Allen
In other words, those internal conversations that you and I are holding with ourselves in the privacy of our minds are shaping our destinies, enforcing or lowering our autoimmune systems, and either enforcing our faith or are weakening it. With every single thought that is racing through your brain, you are actively reshaping your future. Only you will determine if that will be a good outcome or not.
What you think today will either move you in the right direction of your God-given potential or detour you from it.
The Apostle Paul reminds us in Romans 12:2, "Don't copy the behavior and customs of this world, but let God transform you into a new person by changing the way you think." NLT
The sad truth is that many people attempt to change their situation on their own power when they should be asking for the Almighty's assistance. God wants to help you renew your mind. When our mental focus is set in the right direction, your perspective will change, and you will sense God's purpose, presence, and power in the particular circumstance that we find ourselves in.
With that in mind, here are five things you can do to enhance your faith, strengthen your personal resilience. Resilience – Is the ability to rapidly and effectively rebound from psychological, spiritual, and behavioral uneasiness and anxiety associated with critical incidents, acts of terror, pandemics, mass disasters, and personal trauma.
1. Faith – the belief that God is on your side, and that He does not make any junk. Faith that he who started a good work in you will fulfill it. Faith that God is the God of second chances. As a growing, sometimes struggling Christ-follower, I sometimes waver at this point. In my head, I know the truth, but sometimes my heart is resistant to trust.
2. The support of real friends, friends, and coworkers will both love and challenge you, friends, that will hold you accountable. We live in a unique time in history, on the one hand, we have more connectivity to each other than any time in history, thanks to smart devices and social media. The paradox is that more people are struggling to connect with face to face relationships. Here is a prophetic word from Albert Einstein, "I fear the day that technology will surpass our human interaction. The world will have a generation of idiots." Does that sound like a prophetic statement to you?
Leonard Sweet, a Methodist theologian, shared an interesting comment on his Facebook page recently, "Those born after 1985 have no memory of life before the internet. Those born before 1985 are the last remnants who have memories of living on both sides of the digital divide. One the one hand, we have digital immigrants and on the other digital natives.
I love technology; it is a big part of how I do my private coaching and consulting business. One of the bonuses of living in these current times is that we can connect with families, friends, and even medical professionals literally at the click of a button. On a personal note, I am thankful for a lot of the younger folks in my life who are showing me how to use things like ZOOM! I know, it's simple. Right!
Do what you need to do to stay connected to your support systems the synergy of being intentionally connected will not only help you, but it will build up those that you are connected with.
3. Time – You did not get this way overnight, and you will not be done with it within the next three weeks. The good news is that you have started the journey by picking up this resource.
A good friend of mine is a pastor of a growing, dynamic church gave an excellent illustration of this principle.
Farmers and gardeners understand time. When they are planting corn, they have a series of things that have to happen in a specific order. First, they have to prepare the soil. Then plant the seed in a place where they will receive full sun. If the soil conditions, weather, and plant care all work together, you will have corn in 60 -100 days, depending on the variety.
When they let nature take its course, they will reap a harvest.
My pastor friend then said, "People we need to remember this! When dealing with life issues, many people want an immediate answer and become disappointed that God does not do something immediately. May I give you a word of advice? Pray about the issue. Then do your part to make the changes. Let's look at the miracle of Jesus feeding the 5000.
Late in the afternoon, the Twelve disciples came to him and said, "Send the crowds away to the nearby villages and farms, so they can find food and lodging for the night. There is nothing to eat here in this remote place."
However, Jesus said, "You feed them."
"But we have only five loaves of bread and two fish," they answered. "Or are you expecting us to go and buy enough food for this whole crowd?" 14 For there were about 5,000 men there.
Jesus replied, "Tell them to sit down in groups of about fifty each." 15 So the people all sat down. 16 Jesus took the five loaves and two fish, looked up toward heaven, and blessed them. Then, breaking the loaves into pieces, he kept giving the bread and fish to the disciples so they could distribute it to the people. 17 They all ate as much as they wanted, and afterward, the disciples picked up twelve baskets of leftovers! Luke 9:10-17
Jesus did not make the food appear out of thin air; he has something to work with. As you work on pushing back fear, realize time and God are on your side, but you have to take action.
It is going to take some time to enter into the new normal as the impact of COVID-19 continues, just remember to follow the CDC guidelines, be optimistic, and look for ways to serve others while maintaining social distance.
4. An optimistic worldview. Now I am not talking about pie in the sky, but a worldview that has a future-focused path. It means that I am not condemned by my past failures, I am not regulated to what I am going to do with my life, based on some test, skill set, or family heritage. It means that I have a future that I can choose, and with God's grace and work, I can have a different life.
Over the past several years, the Lord has allowed me the joy of traveling all over the world. I have been in Asia, Europe, the Middle East, and Africa, and one of the overwhelming truths that I have experienced is that we in America are blessed beyond measure, and we can pursue our dreams. I can tell you from first-hand experience-there is not another place like this great country.
You have the power, ability, and opportunity to improve your life if you are willing to take the risk.
5. The "I am better than the average bear" attitude. I remember hearing a couple of poignant definitions of average. The average is the best of the worst and the worst of the best. Another interpretation was that average is the cream of the crap.
Speaking for myself, I have never wanted to settle for average. Now, I am not the brightest bulb in the box, but I make up for it by being creative and finding ways to be unique and different
As you look at pushing back depression, anxiety, or other life issues, I want you to realize that you are intentionally designed to leave your mark in the world. Here is my question for you: Are you going to let fear, depression, or anxiety keep you from having a more significant impact on God in your life and the life of others?
Are you going to be stifled by the current crisis, or are you going to be more resilient with God's help?
Do not fear, instead be vigilant!.
Use these times to increase your faith and strengthen your resilience as we confront and overcome the daunting task of defeating COVID-19!
Links to some helpful reads:
For a Free Cabin Fever Tip Sheet, Text the word Cabin Fever to 33777
For a Free Self Care Tip Sheet, Text the word Self Care to 33777
Stronger, Dr. George Everly
The No Fear Entrepreneur, John Thurman
Get a Grip on Depression, John Thurman
Call to action:
Be on the alert for an online learning experience that I am finishing up: Tactical Stress Management 2020.
Also, as a reminder, I do provide counseling and coaching, via ZOOM, Phone, DUO, and Facetime.
I always appreciate your comments.