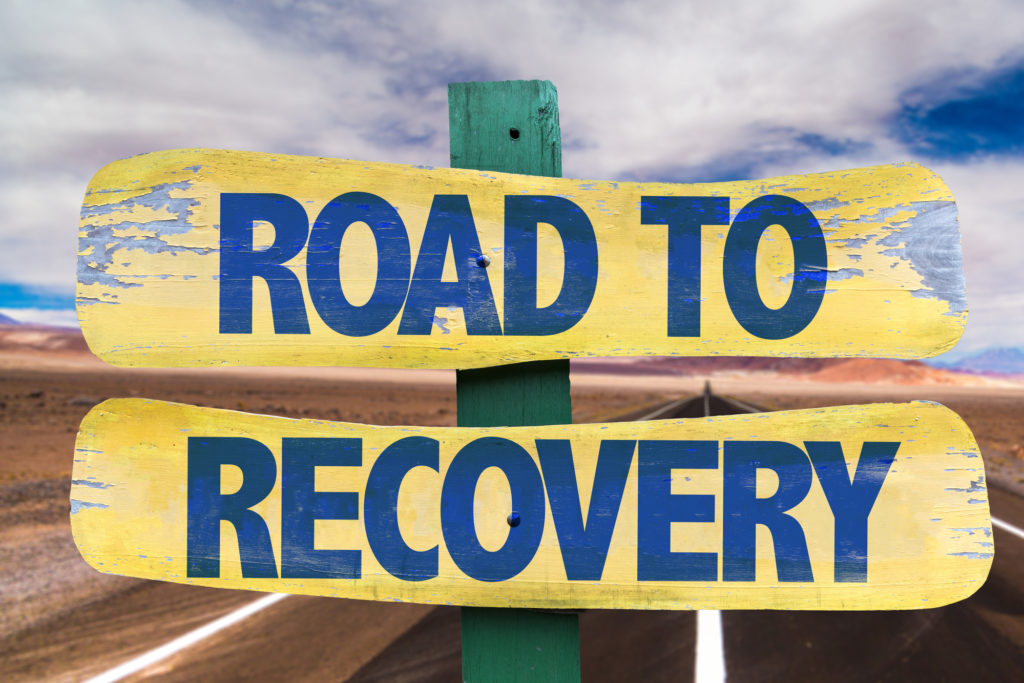 COVID-19: The 4 Phases of Recovery.
Planning for chaos and a return to a new normal
How are you doing today? If you are like most of us, you are probably growing tired and frustrated with the multiple impacts of COVID-19. Two to three weeks ago, you may have been thinking, "Hey, we've got this!" Now you might just be feeling a little bit of despair and sadness. I know I have had to keep an eye on my attitude. But there is some hopeful news, you and I will recover. Our resilience and faith as people will help us pull through these tough times.
One of the subspecialties I've developed over the past fifteen years is that of a Disaster Mental Health Specialist. In this capacity, I have responded to everything from mass shootings, hurricanes, pandemics, earthquakes, and acts of terrorism. While each event is unique, there are some reasonably predictable phases people move through while on the road to recovery.
Pandemics, and other adverse events manage to bring an incredible range of emotions, from disbelief and anger to an almost euphoric sense of teamwork. Social isolation, a lack of social interconnectivity ranging from being with coworkers to experiencing the power of corporate worship experiences stifle our need to connect. Add the fear of the unknown with this particular virus which has raced around the world.
I was thinking about you when I penned this article. I wanted you to know that some of the things you are feeling are normal.
What I have learned from my training and my experience is that regardless of the event there are four phases that people will go through.
Perhaps, you, like many of my friends, are experiencing some COVID-19 weariness. I hope this helps you see a path through the forest of all that we are dealing with.
Here are the typical Phases of Disaster Recovery. By the way, these are pretty universal, whether its man-made as in terrorism, weather-related, or like other killer viruses like Ebola, the human reaction is relatively consistent.
If you are a leader, these tips will help you effectively reintegrate your team members back into the workforce.
Remember, as we look at these phases following a critical event, like the one we are currently involved with, it is essential to remember there often overlap between phases.
The Historical Phase[i]
This typically occurs at the point and time of impact and the time immediately afterward. Emotions are often powerful and direct. We find ourselves being called upon and responding to the demands for unusual and many times, heroic actions to save our lives, the lives of our families, friends, and loved ones. Altruism is the driving force as we try to look after each other. During this phase, the foremost resources are family groups, neighbors, friends, as well as first responders and medical providers.
The Honeymoon Phase
This period usually extends from weeks to months after the initial impact. Even with the losses, there is a strong sense of having shared with others a dangerous, catastrophic experience together and having lived through it.
The Disillusionment Phase
This phase can last from about two months to one or even two more years. Powerful feelings of disappointment, resentment, anger, and bitterness may arise if expectations of aid and assistance are not fulfilled. Some other things that can add to this can be the loss of or weakening of local community groups. Another component may be the gradual loss of the feeling of a "shared community" as individuals and families, concentrate on rebuilding their own lives and solving their own problems. Before you get discouraged, know that the next phase is just around the corner.
Reconstruction Phase.
This is such a hope builder. After every type of critical event, people will emerge from the physical, emotional, spiritual, and psychological rubble and move into their new normal.
The Reconstruction Phase is the place where survivors come to realize they will need to solve the problems of rebuilding their lives, families, relationships, and businesses primarily by themselves. While there is assistance, you and I are the ones ultimately responsible for our lives, our families, and our businesses. As you and I move forward in this phase, we will discover and reaffirm our belief in ourselves, our communities, and our own capacity to handle things.
Here is a list of helpful coping skills:[ii]
When appropriate, let other people give you the support you need.
Be sure to take care of your physical, emotional, and spiritual needs.Eat a balanced dietGet enough sleepGet up and move aroundTalk with others about your thoughts and feelings, while at the same time being a good listener.
Be patient with one another. Realize that all of us are experiencing some type of loss. It is entirely natural for humans to express disbelief, anger, anxiety, sadness, and depression as we move though all of the ramifications of the COVID-19 response. In a couple of words: Be Nice!
Don't avoid the feelings of your kids as you deal with all of these new dynamics associated with our current situation. They need to feel that they can count on you to "keep it together" and give them the extra love, support, and attention they may need at this time. Reassure them, being careful to provide them with the space they need to process all that has gone on recently.
Refocus on the Big picture! The whole idea of, "We are in this together! Is that we will get through it, and we will come out of this as stronger individuals, families, neighbors, and coworkers. We will never be able to go back to the way it used to be, but we will be a part of building a new, recalibrated world.
Be liberal with your words and actions in letting others know that you care for them. An elbow bump, words of encouragement and appreciation, and handwritten notes are all things you can do to build up others.
Some Extra Tips for Supporting Your Family
Let them know when they are being helpful.
Laugh! It's cheaper than therapy and a great way to relieve a lot of tension.
Be considerate of all of your family members.
Express love and concern often.
I hope you found this article helpful and if you did, please forward it to your friends.
Action Plan:
Join my email list and Get your free Cabin Fever Tip Sheet by texting the word Cabin Fever to 33777.
Stay tuned for some online learning.
Be safe!
John Thurman
PVB356
---
[i] Emotional Recovery After a Disaster (2020). Accessed, April 13, 2020. https://www.co.chippewa.wi.us/government/emergency-management/flooding/emotional-recovery-after-a-disaster
[ii] Coping with a Disaster or Trauma (2019). Accessed April 16, 2020. https://emergency.cdc.gov/coping/selfcare.asp