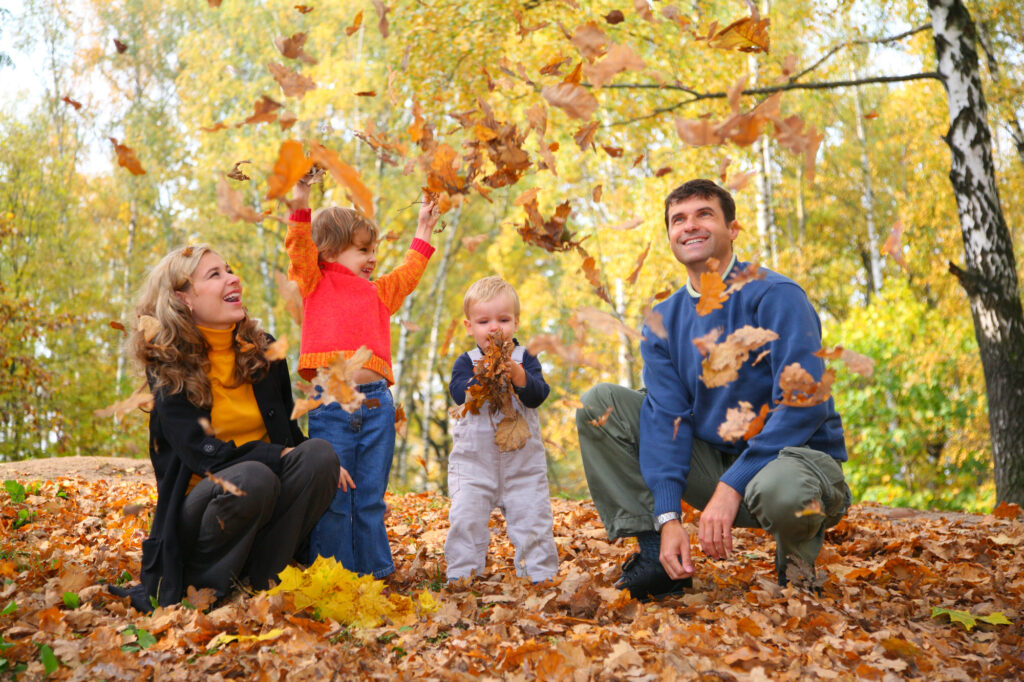 How to be a Better Dad
How to be a Better Dad Using Faith-Friendly Tools
Have you ever thought about how to be a better dad using faith-friendly tools?
I am at a point in my life where I am not only a dad but am the grandfather of three rambunctious grandsons and have just become a step-grandpa to two precious little girls.
I want to be the best "Pa" I can be for them, my kids, and their spouses. If you are a dad and reading this article, I know you want to know how to be a better dad. If you are that guy, then keep reading. By the time you finish this post, you will have some basic tools that you can use to improve your role as a dad.
We know there are many different types of dads. But what are they? Today, let's examine seven different dads and how they can affect their children. Then, in the second half of this article, I will reveal the eight characteristics of a Christian dad.
Before we begin, I'd like to remind you that my goal is to help you become a more resilient father and move forward in your role as a parent. As a person of faith, I am acutely aware that we are all broken and need some work. At the same time, I freely acknowledge that God wants to have a restorative relationship with you and me and that he not only forgives but provides the much-needed power for life change.
Don't be surprised if you resonate with several of these. My purpose is not to judge.
Dr. Denis Waitley says, "Time is an equal opportunity employer. Each human being has the same number of hours and minutes every day. Rich people can't buy more hours. Scientists can't invent new minutes. And you can't save time to spend it on another day. Even so, time is amazingly fair and forgiving. No matter how much time you've wasted in the past, you still have an entire tomorrow."
Now, knowing you have the power to (1) identify your type(s) and (2) choose to make positive changes in your life, let's jump into the seven types of dads.
The Distant or Passive Dad
A passive father is one who does not actively participate in raising his child. This can include being uninvolved in the child's day-to-day activities or not providing emotional support to the child. A common cause of this is a lack of quality time spent with the child, which can lead to a feeling of being unneeded by his child or feeling like he cannot provide for his family.
The Angry, Abusive Dad
An abusive dad makes the child and their spouse feel worthless and that no one else will want them because they're not good enough. An angry dad yells at the child for small or even imagined things. In these cases, it's essential to reach out for help as soon as possible to avoid more severe consequences later in life.
The Inconsistent Dad
The inconsistent dad is often an absent figure in their child's life. They may be physically present but emotionally distant or just not there at all. This type of father is often inconsistent with their child's needs and wants, leading to resentment from the child and can cause them to grow up without a strong male figure in their life.
The Dependent Dad
The dependent dad can be seen as a negative trait because it can make the children feel like they must care for their father. It can also lead to the father becoming too dependent on the child for emotional support, which may not be healthy for either party.
The Overindulging Dad
The indulging dad is the one who spoils their kids and is always there for them. They give in to their children's every demand and never say no to anything they request. But unfortunately, this type of dad is also the one who will spoil their kids with material things and not just emotional support, which can lead to a sense of entitlement in the child.
The Controlling Dad
The controlling father is a type of dad that's overly strict and doesn't allow his children to make their own decisions. He might also feel he has to punish his child when they do something wrong or disappoint him.
The Balanced and Engaged Dad
The engaged dad is a dad who is very involved in his children's lives and enjoys spending time with them. He will take the kids to their activities, help them with their homework, and do everything he can to make sure they are successful in life. He usually has a job outside of the home and makes sure that he guards against overworking and has time and energy for his family. He does his best to maintain a healthy work-life balance.
While this is not an exhaustive list, I believe it will help you clarify where you are on your journey and move towards being more balanced and engaged with your family.
With these thoughts fresh in your mind, I want to shift the discussion to look at being a dad through the lens of Scripture.
How to be a Better Dad Using Faith-Friendly Tools
Fatherhood, Christian Faith, and Scripture are often inextricably intertwined. You can be a better dad as you learn how to be a
Christian dads face the challenge of balancing their faith and family life. They are constantly striving to be the best dad they can be while also trying to remain faithful in their walk with God.
Traits of a man growing in faith and practice as a dad.
Men who are growing in grace fulfill at least seven crucial roles.
First, they are growing in ways to love their families. Christian dads learn to love their family and put them before anything else. They want the best for their family and will do anything for them.
And to the husbands, you are to demonstrate love for your wives
with the same tender devotion
that Christ demonstrated to us, his bride.
Eph 5:25 TPT
Second, they are constantly learning how to lead their family. To provide leadership, a father needs to be both a spiritual and a physical leader. A father needs to be able to teach his children about the Lord and encourage them in their walk with Him. He also needs to be able to protect his family from danger physically.
This involves leadership on multiple levels, including finances, decision-making, health, spiritual development, and risk management. This also includes learning how to incorporate biblical leadership principles into your decision-making. They lead by example, and they lead with compassion. They show their children how to be strong and courageous, but also how to be gentle and kind.
But as for me and my family, we will serve the Lᴏʀᴅ.
Joshua 24:15 NLT
Third, they are constantly working on being better communicators. Christian fathers are becoming better communicators. They are learning how to communicate with their children and their spouses. They want to be able to share their thoughts about what they believe in without being afraid of being judged or ridiculed.
Fourth, they provide for their family. I believe men are primarily responsible for providing for their families. However, in the past several years, the expanding number of women in the workforce may mean he is not always the primary breadwinner. This being the case, I still think that the man is primarily responsible for the overall provision of the home. He and his wife should consistently work on maintaining solid communication about family finances. Just a reminder, the Lord, is the ultimate provider.
I am convinced that my God will fully satisfy every need you have, for I have seen the abundant riches of glory revealed to me through Jesus Christ!
Philippians 4:19 TPT
Fifth, men growing in grace actively pursue wisdom to provide insight and smart decisions for their families. They are not perfect, but they constantly strive to improve and become their best version. They want to learn more about their faith and grow closer to Christ. This can be through mentorship, reading, worship, and seminars, but most importantly, by studying and applying God's Word. If you have ever been to a Jewish home, you will see a mezuzah on the door. This metal container contains the following words as a reminder to the parents:
Listen, O Israel! The Lᴏʀᴅ is our God, the Lᴏʀᴅ alone. And you must love the Lᴏʀᴅ your God with all your heart, all your soul, and all your strength.
And you must commit yourselves wholeheartedly
to these commands, I am giving you today.
Repeat them again and again to your children.
Talk about them when you are at home
and when you are on the road, when you are going to bed
and when you are getting up.
Deuteronomy 6:4-8 NLT
Sixth, they provide age-appropriate correction and edification to their children. The Scriptures remind us that God always disciplines us out of love.
Dads are the disciplinarians of the family. They are the ones who are to protect their children from outside influences and ensure that they grow up to be productive, godly adults. That's why dads need to be firm and loving in teaching their children how to respect authority and love one another.
Fathers, don't exasperate your children
but raise them up with loving discipline
and counsel that brings the revelation of our Lord.
Ephesians 6:4 TPT
Seventh, men who are growing in grace demonstrate and readily extend forgiveness. They are called to forgive others, even those who have wronged them the most. And they are called to forgive their children, even when they make mistakes that hurt the family and themselves.
Jesus gives such a beautiful image of this in the story of the Prodigal Son in Luke 15. Let me encourage you to re-read this story if it has been a while. It will bless you.
Eighth, they demonstrate love and respect toward their wife. They are not afraid to put in the effort to make their marriage work. They know they are responsible for loving and caring for their wife like Christ loves the church.
This means that he will show his wife love and respect. He will not put her down or make her feel bad about herself. He will not use her as an object or property but treat her with dignity and respect like she deserves. He will ensure that she feels valued, cherished, and secure.
Thanks for taking a moment to read How to Be a Better Dad Using Faith-Friendly Tools. May the Lord bless you on your journey to be a better dad.
How to Be A Better Dad Action Plan
First, if you are a dad, I want to challenge you to look over the various types of dads in the first part of this article. Be honest with yourself and identify the styles that best describe you. Be honest, but also give yourself grace. Remember, our Heavenly Father gives us grace, forgiveness, and hope as we choose to make better choices as dads.
Second, if you don't have a relationship with the Lord Jesus, I would encourage you to ask him into your heart and allow him to be the boss of your life. After all, he is the source of love and wisdom you will need to lead your family lovingly.
Third, none of us are perfect, but review these eight traits and pick one or two you can begin to work on.
If you need some help, here are three things you can do:
1. Talk you your pastor or spiritual leader
2. Check out my blogs @ www.johnthurman.net/blog
3.         Call me @ 505-343-2011 or begin a chat through my website www.johnthurman.info
Additional Resouerces
Kingdom Men Rising by Tony Evans