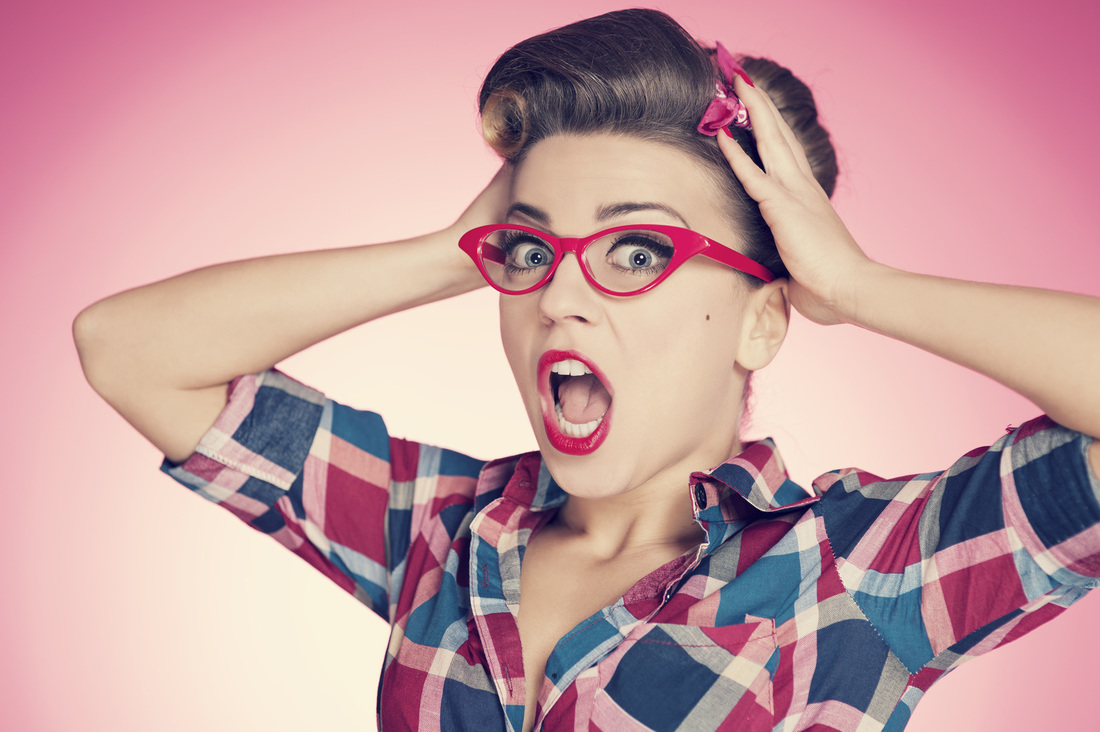 Stop Fearing Failure
When you act out of fear, your fears always come true! 
In late 2015 I survey a group of individuals in the direct sales/service business to discover the top fears that entrepreneurs struggle with, and right at the top was Fear of Failure. When we added the total percentages of the responses to Fear of Failure, the total percent of those responding to sometimes, often, and always was 91%.
Did you know?
     • Michael Jordan missed more than half of the shots he took.
     • J.K. Rowling, the Harry Potter author's story is legendary. She wrote Harry Potter and the Philosopher's Stone (the first book in the series) as a struggling single welfare mom and had twelve rejections from publishers. Her first book eventually sold for the equivalent of $4000.00. Today, based on her book sales and incredible film series she is now worth over $1 billion dollars.
     • Winston Churchill failed the sixth grade and lost every public election he entered until being elected Prime Minister of Great Britain at age 62.
     • John Grisham was rejected by 16 agents and 12 publishers before getting his first book deal.
     • Stephenie Meyer – Before the Twilight series broke sales records, she faced the failure of rejection – multiple times. Meyer wrote fifteen letters to various literary agents and received fourteen rejections. Fortunately, one agent took her on and eight publishers bid for the rights to publish her wildly successful series which turned into an incredible movie franchise.
     • Vera Wang's path to becoming the successful designer she is today was by no means conventional. First, Wang-who was a competitive skater in her youth failed to make to 1968 U.S. Olympic Figure Skating Team. Thankfully for the fashion industry, this loss of a dream prompted her to take a job as an assistant at Vogue in 1971, where she was eventually promoted to senior fashion editor within a year at 23! After fifteen years with the magazine, Wang was passed over for the editor-in –chief position. However, she ended up where she needed to be and had become one of the leading fashion designers of all time.
None of these people would have made history if they had been frozen by failure.
I do not know anyone that enjoys failing. For some people, the fear of failing can present such an overwhelming psychological menace that their incentive to avoid failure exceeds their motivation to succeed. This very personal and intimidating fear of failure causes them to unintentionally sabotage their chances of success in a broad variety of ways.
Failure can stir up feelings of disappointment, anger, sadness, regret, frustration, disappointment, and confusion. Underneath this fear is a deeper fear of shame. People who have a fear of failure are motivated to avoid failing, not because they cannot manage the underlying emotions of disappointment, anger and frustration that accompany such experiences but because failing makes them feel a profound sense of shame.
Here are some indicators that Fear of Failure could be an issue for you.
     1. You worry about your ability to go after your dreams.
     2. You worry about what others think of you.
     3. You feel if people knew you they would reject you.
     4. You consistently live in the world of lowered expectation.
     5.  One you have experienced failure at something, you have difficulty imagining what you could have done differently.
     6.  You often get last minute headaches, stomach aches, or other distressing physical symptoms which keep you from finishing the task at hand.
     7. Failure makes you doubt your abilities and how smart or capable you are.
​
As a therapist with over 37,000 hours of experience as a people helper, and a person with over twenty years in the Direct Sales and Service area I do have a unique perspective on how to help you overcome your fear of failure.
 
In the next blog, I will give you some proven, practical strategies to push back the Fear of Failure.