"Plus estem voius."
Latin for, There is more in you than you know.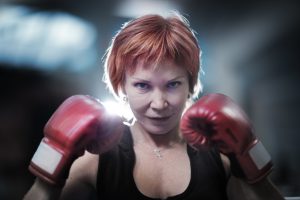 Ever wondered what you could do to increase your odds of winning the race of life, overcoming personal trauma, or pushing through obstacles that could be holding you back?
I believe the key is tapping into the strength that lies within you. That key is resilience.
One definition of resilience is the ability to withstand, adapt to, or rebound from, extreme challenges or adversity.
I have spent a good part of my life working with clients who have had to deal with some of the most horrific traumas one can imagine. Additionally, I have worked as a Crisis Response Specialist, working with school shootings, workplace violence, and natural disasters on an international level.
One of the insights that I have learned from all of this work is that most people have an incredible ability to not only bounce back but to move forward. In the counseling world, we talk about post-traumatic growth.
Many in the media highlight the issue of PTSD, as well they should, we need more awareness of the invisible wounds of war, school violence, and other traumatic events. In addition, we need more funding, research, as well as programs to help people who are dealing with PTSD. The good news, according to the National Center PTSD, only 7%-13% of those impacted by life-changing traumatic events ever develop full-blown diagnosable PTSD.
While it would be easy to do a series of articles on this topic, I want to focus on some of the themes that help people grow through traumatic events. Things that help people prevent PTSD. While no one will experience all of these, here is a list of traits that routinely show up.
Resilient people practice optimism – some people are "born optimists," others are "trained optimists." The key is to stay positive and hopeful while confronting the reality of a given situation. They do not deny the awfulness of the event, but they learn to look beyond it to a better day.
In the most recent case, the students from Marjorie Stoneman Douglas High School, though deeply impacted by the trauma of the shootings are pushing forward. As horrific as this event was, they students are mobilizing to have a kinetic impact on school safety, mental health, and gun control.
Optimism does not mean some weird type of Pollyanna, "everything is going to be ok." Instead, it says that as a result of the trauma, these young people will be highly motivated in their recovery, the recovery of their friends, as well as being highly energized to make changes in our country.
Many people who experience post-traumatic growth enhance their resilience by finding a resiliency role model – someone who has done it. If you recall in the first few days after the shooting, survivors of other traumatic events descended to Florida to provide first-hand support to these children and teachers. When this type of sharing occurs between the most recent victims and those recovering from other events a kind of magic happens that enhances the recovery of all. A friend of mine put it this way, "Pain shared, is Pain Divided. Joy shared is Joy Multiplied."
The next thing that many people who are developing their resilience muscle do is develop a moral compass and firm beliefs.
Faith, in my opinion, is the most important part of this. It means that you are learning to trust that God has a plan for your life and will look after you. You have a growing belief that a power bigger than you will guide you through the storms of life. You are learning to see the Lord as an active participant in your life.
Individuals who are developing resilience practice generosity and kindness – and unselfish concern for others, being kind-hearted, philanthropic.
Another trait of resilient people is they develop acceptance and cognitive flexibility, meaning the ability to learn and adapt their knowledge and thinking to new situations. They remember the lessons learned.
Resilient people are learning to face their fears and learn to control negative emotions.
Folks working on resilience are built an ever-expanding tool chest of active coping skills to manage stress.
People who are resilient establish and maintain supportive social networks.
Resilient people are learning to laugh deep and often. Whether it be some "Old School Comedy" like the Three Stooges or more modern comedians like Steve Harvey or George Lopez, Aziz Ansari, Julia Louis Dreyfus, or Kate McKinnon be sure to find something or someone that can help you keep life on the light side.
Call to action:
If you are struggling with Post Traumatic Stress Disorder, please obtain the support and help you need. The Post Traumatic Alliance is a great place to start.
If you are wanting to learn more about Post Traumatic Growth check out these resources.
What Doesn't Kill Us: The New Psychology of Post Traumatic Growth by Stephen Joseph.
Upside: The New Science of Post Traumatic Growth by Jim Rendon
(c) 2018 John Thurman