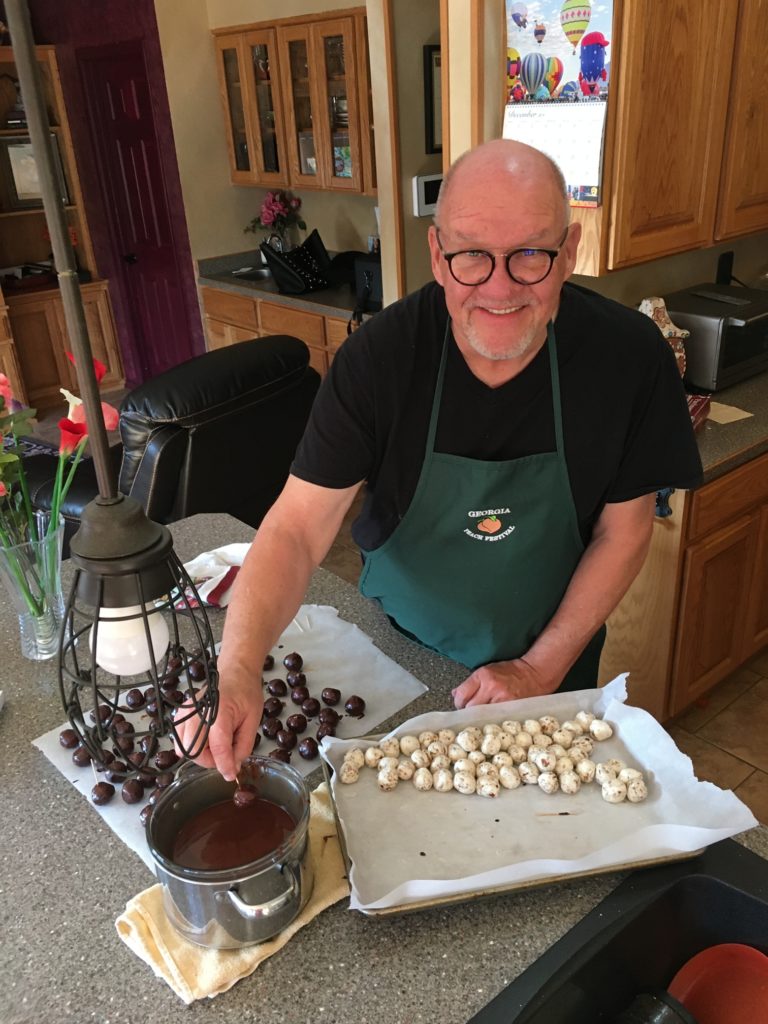 For those of us who've lost a parent or family member, particularly around the holidays, this time of year can have some rough patches as we remember our loved ones.
In December of 2015, I received the call from my sister that my mom
Mary Anne Thurman had breathed her last breath. As a Jesus Follower, I took comfort in the fact that I believe that when she took her last breath on this Earth, she took her next breath in Heaven. That being said, her death began a new journey for myself, my siblings, my dad, and my family.
Grief is not a neat, predictable process or orderly thing. It is messy, sometimes unpredictable, and rarely follows the handy, five or six-step path that some folks espouse.
It is also intensely personal and unique for all of us.
And while each of us processes the loss of a loved one is very different and unique ways, I choose to celebrate some of the good memories of mom.
One of the ways that I celebrate her is by preparing one of her favorite Christmas recipes each Christmas.
First, a little bit of a back story, I left at home to go to military school when I was 15, and apart from a few years in the late seventies and early eighties, I have lived away from my family.
Since I was the one who was not home most Christmases of my adult life, mom would always make sure that I received a care package close to Christmas. It usually included fruit cake cookies and Martha Washington Candy. (Here is a great link that gives the story of MWC).
Over the years, I would call mom and ask for some of my favorite recipes, and a few years ago, she sent all of us a box of handwritten recipes. The photo at the bottom is the one for mom's Martha Washington Candy. (NOTE: Oleo is an old school name for margarine, use butter that is at room temperature instead.)
Every year as I begin to pull our that special recipe box gentle memories of my mom, dad, siblings, and Christmases past slowly trickle through my mind as I remember her.
At the same time, I think about the 47 Christmases with my wife, and thirty-seven years as a parent, and now a grandparent. I am thankful for the life I have.
May your Christmas be filled with joy and precious memories as we celebrate the first coming of Christ the King.