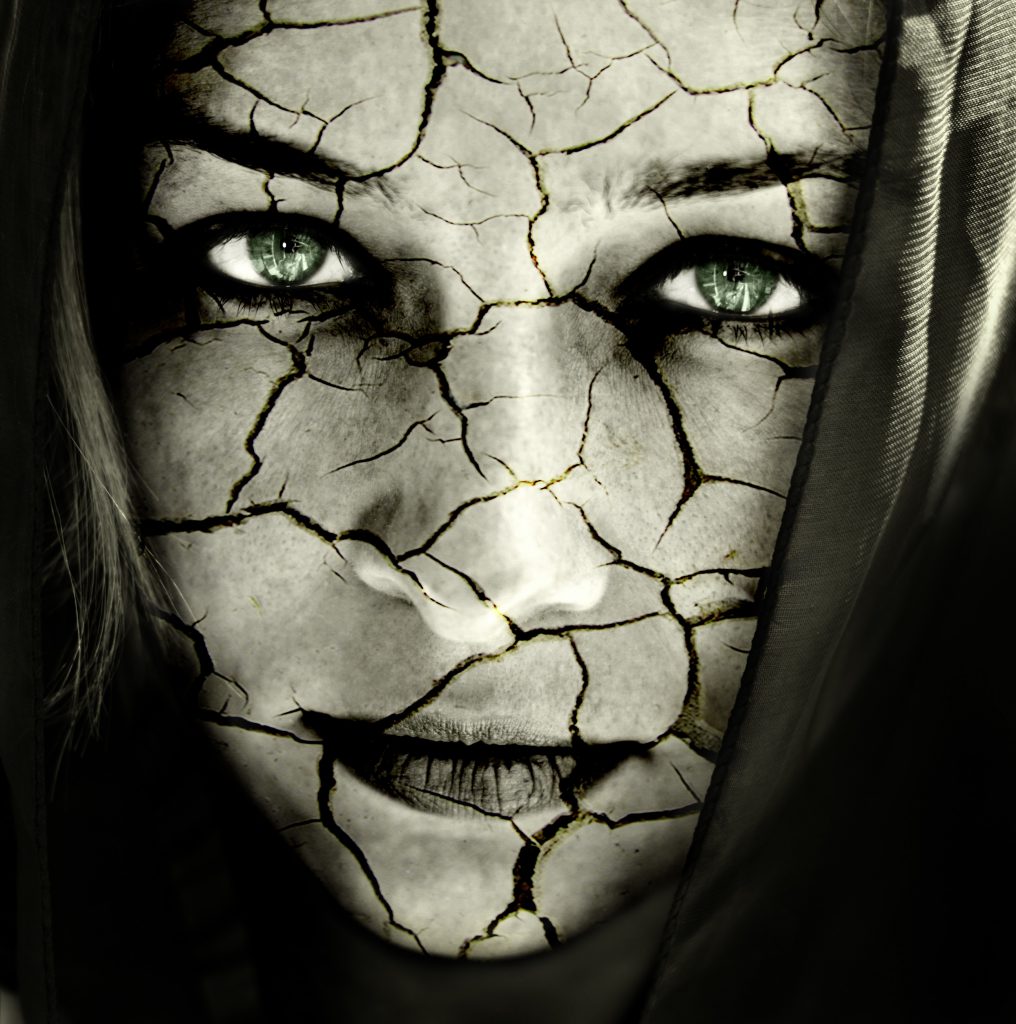 Unfortunately, the rates of Suicide continue to go up. Equally unfortunate is the Church's impotent response to this crisis.
Today, September 10, 2019, I discovered that a young pastor, Jarrid Wilson, took his life after a long struggle with depression.
While people around the world are responding to this news with shock and sadness. Many are sending love and prayers to both the family and the impacted churches.
Unfortunately, and this really gets me upset, are the number of people who are suggesting that suicide is a straight ticket to hell. Well, the answer to that is NO! in my opinion.
This article is long, but I want to encourage you to take some time to read and reflect.
God bless Jarrid's family and church in the days ahead. He is in a state of completed healing today.
According to the National Institue of Health's 2017 report, Suicide is a leading cause of death in the U.S.
Suicide was the tenth leading cause of death overall, claiming 47,000.
Suicide was the second leading cause of death among individuals between the ages of 10 and 34, and the fourth leading cause of death among 35-54-year-olds.
There were twice as many suicides (47,173) in the U.S. as there were homicides (19,510) according to the Centers for Disease Control and Prevention Leading Cause of Death Report in 2017.
Tim Clinton is the President of the American Association of Christian Counseling, and one of my former professors authored a timely and sensitive article which, in my opinion, addresses suicide from a Christian behavioral perspective with compassion and clarity. This next portion is from an article he published a few years ago.
Some have described suicide as the permanent solution for a temporary problem. From my perspective as a Christian Mental Health Professional, suicide is not permanent and solves absolutely nothing. I believe that one of the unique things about being human is that we are not like other creatures because we are created in God's image, and therefore, we are immortal beings with responsibility and accountability beyond our existence on this earth.
A Biblical Response to Suicide
A biblical understanding of God and life inspires hope while it diminished despair. Every human being will suffer whether a child of God or not. A believer's knowledge and love for God gives hope that suffering is never without a purpose. So rather than curse and blame God for the troubles of life, we choose to live by faith in Him.
All too often in the church, believers are unresponsive to their brothers and sisters who struggle in their faith, and sometimes too busy to involve themselves in the lives of their neighbors. It is the responsibility of mature believers to be sensitive to the needs of those around them and to encourage and to support those who are struggling gently. In doing so, they assist others in carrying their burdens (Galatians 6:1-3) and so fulfill the Law of Christ which is to love God and one's neighbor (Matthew 22:37-40). The church can be a safe place where people can talk about their problems, build trust, and learn from each other. Isolation, whether initiated by someone who is struggling or by those too busy too care, only heightens the possibility that thoughts about and attempts at suicide will occur.
When a person is struggling with despair, depression, a break-up, and indeed when someone admits to having thoughts of taking his or her own life, then professional help is needed. It is the responsibility of the caring friend, not to carry the burden alone, but to take action to make sure that the friend gets help quickly. (http://timclinton.com/articles/17/suicide/).
Myths & Misconceptions about Suicide
Myth 1: People who talk about suicide won't do it.
Fact: Nearly everyone who attempts suicide has given some clue or warning. Don't ignore even indirect references to death or suicide.
Myth 2: Anyone who tries to kill him/herself must be crazy.
Fact; Most suicidal people are neither psychotic or insane. They must be upset, grief-stricken, depressed, or despairing, but extreme distress and emotional pain are not necessarily signs of mental illness.
Myth 3: If a person is determined to kill him/herself, nothing is going to stop them.
Fact: Even the most severely depressed person has mixed feelings about death, wavering until the very last moment between wanting to live and wanting to die. Most suicidal people do not want death; they want the pain to stop. The impulse to end it all, however overpowering, does not last forever.
Myth 4: People who die by suicide are people who are unwilling to seek help.
Fact: Studies of suicide victims have shown that more than half had sought medical help in the six months before their deaths.
Myth 5: Talking about suicide may give someone the idea.
Fact: You don't give suicidal morbid ideas by talking about suicide. The opposite is true-bringing up the subject and discussing it openly is one of the most helpful things you can do.
Warning Signs of Suicide
Talking about suicide – Any talk about dying, suicide, or self-harm, such as "I wish I'd never been born," If I see you again…" and I'd be better off dead.
Seeking out lethal means – Seeking access to guns, pills, knives, or other objects that could be used in a suicide attempt.
Preoccupation with death – Unusual focus on death, dying, or violence. Writing poems or stories about death.
No hope for the future – Feelings of helplessness, hopelessness, and being trapped (There is no way out of this). The belief that things will never change or get better.
Self-loathing, self-hatred – Feelings of worthlessness, share, guilt, and self-hatred. Feeling like a burden ("everyone would be better off without me").
Getting affairs in order – Making out a will. Giving away prized possessions. Making arrangements for family members.
Saying goodbye – Unusual or unexpected visits to family and friends. Saying goodbye to people as if they won't be seen again.
Withdrawing from others – Withdrawing from friends and family. Increased social isolation.
Self-destructive behavior – Increased alcohol or drug use, reckless driving, unsafe sex. Taking unnecessary risks as if they have a "death wish."
A sudden sense of calm – A sudden send of calm and happiness after being extremely depressed can mean that the person has decided to attempt suicide.
Increased drug or alcohol use.
Posting thoughts on death, dying, or suicide on social media.
A notable increase in anxiety and agitation.
An inability to sleep or sleeping all the time.
Notable changes in mood.
Suicide Prevention Tips
Speak up if you are worried. If you spot the warning signs of suicide in someone you care about, you may wonder if it's a good idea to say anything. What if you are wrong? What if the individual gets angry? In such situations, it's completely natural to feel uncomfortable or afraid. But anyone who talks about suicide or shows other warning signs needs immediate help-the sooner the better.
When talking to a person who is suicidal
Do:
Be your self. Let them know you care, that he/she is not alone. The right words are often unimportant. If you are concerned, your voice and manner will show it.
Listen. Let the suicidal person unload despair, vent anger. No matter how negative the conversation seems, the fact that it exists is a positive sign.
Be sympathetic,non-judgmental, patient, calm, accepting. Your friend or family member is doing the right thing by talking about his/her feelings.
Offer hope. Reassure the person that help is available and that the suicidal feelings are temporary. Let the person know that his or her life is important to you.
Take the person seriously. If the person says things like, "I'm so depressed, I can't go on," ask the question: "Are you having thoughts about killing your self?" You are not putting ideas in their head; you are showing that you are concerned, that you take them seriously, and that it is okay for them to share their pain with you.
But don't:
Argue with a person who is suicidal. Avoid saying things like: "you have so much to live for." "Your suicide will hurt your family" or "Look on the bright side."
Act shocked, lecture on the value of life, tell them if they suicide they will go to hell, or that suicide is wrong. This is not the place for this type of discussion.
Promise confidentiality. Refuse to be sworn to secrecy! A life is at stake, and you may need to speak to a medical or mental health professional to keep the suicidal person safe. If you promise to keep your discussion secret, you may "Have to break your word."
Offer ways to fix their problem, or give advice, make them feel like having to justify their suicidal feelings. It is not about how wrong the question is, but how badly it's hurting and your friend or loved one.
Blame yourself. You can't fit someone's depression. Your loved one's happiness, or lack thereof, is not your responsibility.
Respond quickly in a crisis. If a friend or family member tells you that he or she is thinking about suicide or death, it's essential to evaluate the immediate danger the person is might be. Those at the highest risk for suicide soon have a specific PLAN, the MEANS, to carry out the plan, a TIME SET for doing it, and an INTENTION to do it.
Suicide Prevention Tips
Speak up if you are worried.
If you spot the warning signs of suicide in someone you care about, you may wonder if it's a good idea to say anything. What if you are wrong? What if the individual gets angry? In such situations, it's completely natural to feel uncomfortable or afraid. But anyone who talks about suicide or shows other warning signs needs immediate help-the sooner the better.
If a friend or family member tells you that he or she is thinking about suicide or death, it's essential to evaluate the immediate danger the person might be in. Those at the highest risk for suicide soon have a Specific Plan, the Means to carry out the plan, a TIME SET for doing it, and the Intention to do it.
The following questions can help you assess the immediate risk for suicide:
Do you have a suicide plan? (PLAN)
Do you have what you need to carry out your plan. (pills, gun, etc,)? (MEANS)
Do you know when you would do it? (TIME SET)
Do you intend to take your own life? (INTENTION)
Levels of Suicide Risks
Low – Some suicidal thoughts. No suicide plan. Says he or she won't attempt suicide.
Moderate – Suicidal thoughts. A vague plan that isn't very lethal. Says he or she won't attempt suicide.
High – Suicidal thoughts. A specific plan that is highly lethal. Says he or she won't attempt suicide.
Severe – Suicidal thoughts. A specific plan that is highly lethal. Says he or she will attempt suicide.
If a suicide attempt seems imminent, call a local crisis center, dial 911, or take the person to the emergency room. Remove guns, drugs, knives, and other potential objects from the vicinity but do not, under any circumstances, leave a suicidal person alone.
Offer help and support.
If a friend or family member is suicidal, the best way to help is by offering an empathetic listening ear. Let your loved one know that he or she is not alone and that you care. Don't take responsibility, however, for making your loved one well. You can offer support, but you cannot be responsible for their choices. He or she has to make a personal commitment to recovery.
It takes courage to help someone who is suicidal. Witnessing a loved one dealing with thoughts of ending his or her own life can stir up many difficult emotions. As you're helping a suicidal person, don't forget to take care of yourself. Find someone that you trust – a friend, family member, pastor, or counselor to talk about your feelings and get the support of your own.
To help a suicidal person;
Get professional help. Do everything that you can to get a suicidal person the help he or she needs. Call the National Suicide Prevention Hotline 1-800-273-TALK (8255), or local Crisis line for advice and referrals. Encourage the individual to see a mental health professional, their family health care provider, and emergency room, of a local treatment facility.
OTHER RESOURCES
National Suicide Hotline 1-800-273-TALK (8255, or Text 838255
Veterans Crisis Line Call 1-800-273-8255 and Press, or text 838255
Follow – up on treatment. Check-in on your loved one to make sure they are doing what the provider recommended.
Be proactive. People contemplating suicide often don't believe they can be helped, so you have to be more active in offering assistance. Saying, "Call me if you need me" is too vague. Don't wait for them to call you, instead call them, drop by, or take them out for coffee.
Encourage positive lifestyle changes, such as healthy eating, plenty of sleep, getting out in the sun or into nature for at least 30 minutes a day. Exercise, of any time, releases endorphins, relieves stress, and promotes emotional well-being.
Make a safety plan. Help the individual develop a set of steps they can take during a suicidal crisis. It should identify any triggers that may lead to a suicidal crisis, such as an anniversary or a loss, alcohol, or stress from relationships. Also include contact numbers for the person's doctor, therapist, as well as friends and family members who will help in an emergency.
Remove potential means for suicide, such as knives, pills, razors, or firearms. If the person is likely to use prescription medications, keep them locked away or give them out only as needed.
Continue your support over the long haul. Even after the crisis has passed, remember, your help is vital to ensure that your loved one remains on the recovery track.
For more information check out these links:
My closing thoughts.
The church's response to suicide has historically inept and at times utterly dismal. In the middle ages, the Church had accepted the doctrine that salvation comes only by good works, and when a person committed suicide, because he/she did not have the time to receive last rights, would be forever tormented in hell. In those days, people who committed suicide were denied church funerals and burials, and their families were banished or this disgrace. The Protestant church after the Reformation did little to correct these errors but instead continues many of the same practices. Thankfully, both the Roman Catholic and Protestant churches have since amended their doctrine.
Even with all of these changes, many Christians still operate with an ungracious, Middle Age's mentality. Only a few years ago, when Rick Warren lost his son to suicide, a majority of people displayed grace, mercy, and compassion. A small, and ignorant group of "Christians" were way out of line in their judgment of both Rick and his son who died by suicide.
I believe when a person is in a suicidal mindset, they are literally out of their normal mind, I am not saying they are crazy or insane, but they are in a desperate, hurting place where their thinking is distorted. Even in that state, the grace of God is present.
What are we in the Church to do?
Given the state of our culture, it's not surprising. People seem more isolated than ever before, despite — or perhaps in part because of — being more virtually connected. Loneliness and depression are epidemic and rising, and the mediating institutions of communities, like families, churches, and civic organizations, are struggling. Social ties are fraying at an astonishing pace. Click on this link to see the CDC's most recent updates on the alarming rise of suicide in America.
In our society, it's increasingly difficult for individuals to be spiritual, mentally and emotionally healthy.
And Christians are not immune. I think of Rick and Kay Warren's son, Matthew. And my friend, Wisconsin Pastor Bill Lenz. Thank God the church is starting to wake up to the problems of suicide and mental illness. But only beginning to wake up.
The time has come, for the church to have a serious conversation about mental illness, about reaching out to those who struggle with mental illness, providing pastoral care and appropriate mental health referrals for them and their families so that they can genuinely feel integrated into the Christian community.
And that integration is essential. When a person who has a firm inner conviction of God's love for them and his healing mercy and feels supported by the Christian community, that person is going to have a significantly lower risk of suicide, even if they are struggling with a serious [mental] illness.
And then, what can churches do? Be aware, he said. The person next to you in the pew may be struggling. Pastors and church leaders: Pray for your members who are suffering. And vice versa! Open the door to support groups for those who struggle with mental illness or their family members — much like we would for anyone struggling with a physical illness. If leaders lead — even with small steps — the congregation will follow.
I live in Albuquerque, New Mexico, and I am proud to say that several of our churches have very robust recovery, and faith-based psycho-education courses. In my church, Sagebrush Community Church, I occasionally teach short-term classes on Depress as well as Stress and Anxiety. A few years ago, I helped my home church, as well as a couple of other area churches, develop a referral list of both competent Christian Counselors, as well as others who were faith-friendly. The last time I checked, between Sagebrush, New Beginnings Church, and Copper Pointe church, three churches that I have assisted over the years, there are probably between 1000-1500 people getting direct help from outreach ministries of these churches in my city. I know many other churches are doing exceptional work in helping individuals and families who struggle with mental illness, addictions, and recovery. I applaud their efforts and hope and pray that other churches will pick up the banner and spread the word that we are all broken people and that Jesus offers us love, hope, and forgiveness.
If your church is looking for competent faith-friendly counselors, you can go to the American Association of Christian Counselors, (aacc.net) or Focus on the Family (https://www.focusonthefamily.com/lifechallenges/emotional-health/counseling-services-and-referrals)
Next to Jesus Himself, life is the greatest gift God has given us. And as his children, we have to do all we can to help our brothers and sisters hold on to life — and to Jesus.
And I am convinced that nothing can ever separate us from God's love. Neither death nor life, neither angels nor demons, neither our fears for today nor our worries about tomorrow—not even the powers of hell can separate us from God's love. No power in the sky above or in the earth below—indeed, nothing in all creation will ever be able to separate us from the love of God that is revealed in Christ Jesus our Lord.
Romans 8:38-39 New Living Translation (NLT)
Feel free to comment and even email me your thoughts.