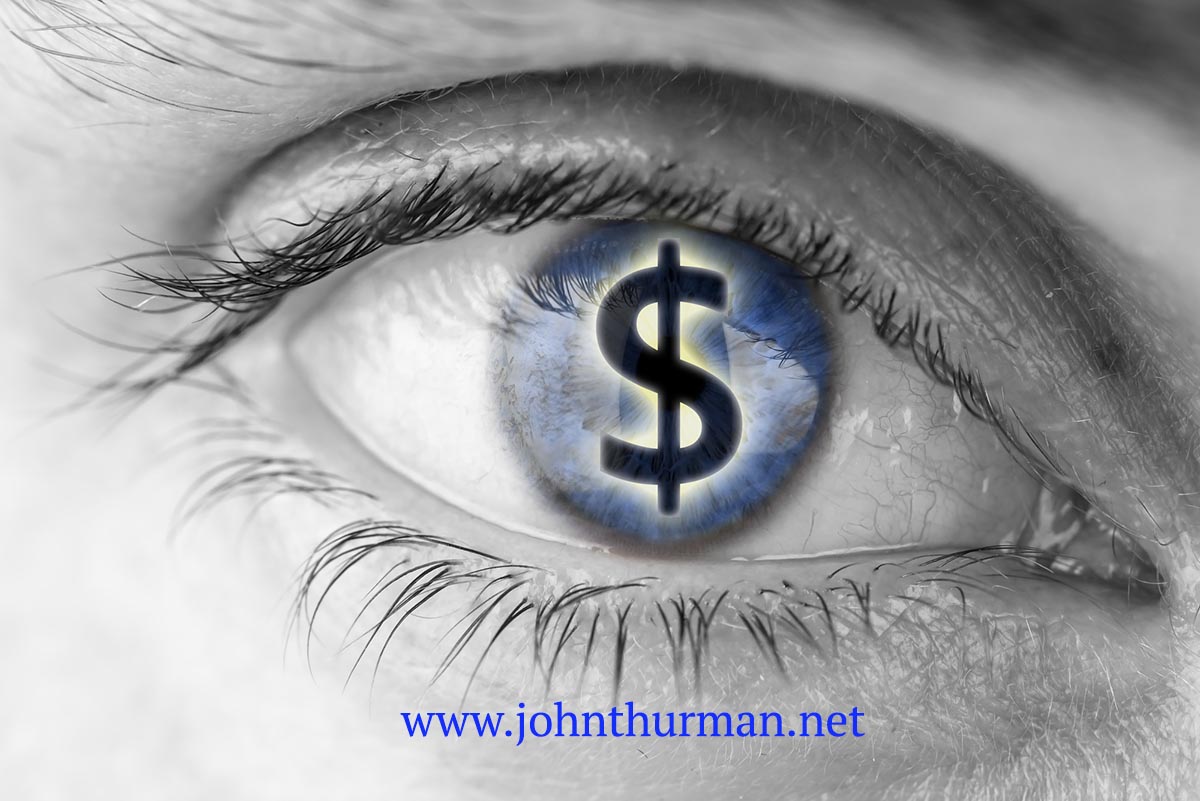 Did you know that many entrepreneurs and ministry leaders start off with a great plan, product or idea only to do a face plant down the road?
While there are many great stories and articles about why startups fail or succeed I want to spend a few minutes sharing some insight on some of the attitudes that can lead to failure and how to avoid them.
Years ago, I was talking to a friend who was also the pastor of a very dynamic congregation, and I asked him, what were some of the potential pitfalls for business and ministry leaders?
Without missing a beat, he said, "Money, sex, and power! Use them in a manner that glorifies God and builds people up, and you will be successful in all that you do. Use them in a self-seeking, abusive way and eventually you will be brought down!"
With this in mind, I want to help you avoid some of these attitudes that lead to failure.
"Survival Driven" (Seeking Money Before Adding Value)
Being driven by survival is a significant reason why some entrepreneurs fail. If your primary motivation is money and to acquire wealth rather than to create and increase the value to people's lives through a product, service, or an idea, then you have gotten off to a poor start. If this is your sole goal in being in business, I would suggest you do some serious soul-searching.
Several years ago, I had a client that appeared to be a very successful businessman. He had the right cars, the right house in the upscale neighborhood, a beautiful wife, and kids. It seemed like everything he touched turned to gold. He was a money-making machine, however, at least to me, something didn't seem quite right.
You see, he looked good on the outside. But there was a problem. All was not as good as it seemed.
He had grown up in a fairly average, middle-class family, but wanted more. As a young adult, he discovered that he was a smooth talker that could be very persuasive. Over the years, he honed his skills and developed a very successful business.
That's when the cracks begin to appear. Unknown to anyone else, he had a severe gambling problem, which over the years eventually lead him down a horrible path. Finally, because of shady dealings, broken promises and a significant tax debt his world came tumbling down. He lost everything.
Why?
In my opinion, he was so focused on image, on success, or at least the appearance of success that he completely forgot about the accurate measure of success.
His focus was on surviving his appearance of being well-off, and unfortunately, he forgot that real success comes in adding value to people's lives.
When you seek to add value, it helps keep your moral compass pointing in the right direction. The purpose of owning your own business should not only focus on the accumulation of wealth but the creation of value-added products and services that will help make the world a better place for all. Wealth is a result of consistently providing solutions to the problems of humanity.
A Biblical View of Success
In researching this article, I came across a piece by Fred Smith (https://www.christianitytoday.com/biblestudies/bible-answers/spirituallife/christianview.html?start=2)
Before we go any further, let's define success. Many people have the wrong understanding of it.
For Christians, success can never be measured by money. When people say to me, "That man's worth ten million dollars," that tells me he's wealthy, but it doesn't prove he's successful. In some cases, it could mean the opposite. For instance, if Mother Teresa, whom I consider a tremendous success, confessed she was hoarding a million dollars, I'd think she was a hypocrite. The money would prove her a fraud, not a success.
The measurement of success is merely the ratio of talents used to talents received. What you are doing with what you've got, plus who you are becoming. Are you a growing, maturing Christian? Whether you work in business, or in Christian work, or as a day laborer, professional, or academic, if you are a maturing Christian, using a large percentage of your talents, you are successful. Be glad.
The person doing the most with what he's got is indeed successful. Not the one who becomes the richest or most famous, but the one who has the closest ratio of talents received to talents used.
An unsuccessful person, on the other hand, is one who didn't use the chances he or she had. He could have developed himself, he could have contributed to life, he could have become a mature Christian, but he didn't.
How about you? Are you actively using the talents, gifts, and resources God has given you to enrich other people's lives/
Action Plan:
List three ways you are using the talents, gifts, and resources that the Lord has provided.
As you review this post, what are one or two areas that need some work. Once you have written these down, use the power of prayer to allow the Lord to help you tap into ways to expand those talents, gifts, and resources.
A bit of ancient wisdom
Trust in the Lord with all of your heart and do not depend on your understanding. Seek his will in all that you do, and he will show you what path to take. Proverbs 3:5-6 NLT
I'd like to know your opinion?