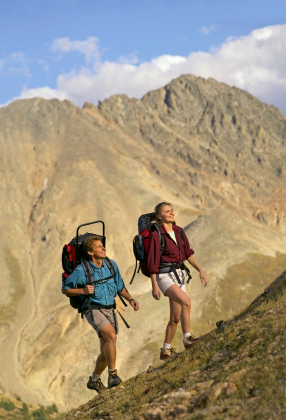 John H. Thurman Jr., M.Div. M.A., LPCC
Being able to laugh together is one of the cheapest, fastest, and most efficient ways of keeping personal and business relationships refreshed and exciting.  Humor is also a powerful healer of resentment, hurt, and disagreement. Laughter and joy can unite us in tough times.
Adding or expanding humor and joy in your life will improve the quality of your relationships, work, and life. Expanding your use of these two qualities allows you to:
• Become more spontaneous. Laughter forces you out of your head and distances you from troubling thoughts;
• Let go of defensiveness. Laughter helps you forget judgments, criticism, negativity, and doubts;
• Release restraint (appropriately). The fear of holding back and holding on are set aside;
• Express your real feelings. Sincerely felt feelings are allowed to come to the surface.
Don't let this keep you from trying.
Here is the Action Plan – I want to give credit to Dr. Charles Lowery, a friend, mentor, and endorser of my book, Get a Grip on Depression. Charles is an exceptional communicator, encourager and wise man. Please give his website a look.
Learn to laugh at yourself. Share some embarrassing moments. One of the best ways to take yourself less seriously is to talk about times when you took yourself too seriously.
Attempt to laugh at life situations rather than bemoan them.  I heard an old preacher say, "God always gives you the option about griping, complaining, and lamenting or showing gratitude, sharing blessings, and building other people up."
Surround yourself with reminders to lighten up. Several years ago a young couple I was counseling was in the midst of a very cold and dry season in their life. They were so focused on their problems they could not see the forest for the trees. At that time The Lion King was in the local movie theater, I suggested they see it. A few months later, they sent me a "Pumba" figurine. Their note said, "Thanks John for helping us lighten up. We'd become so focused on the issues we'd forgotten to live our lives. Your counseling and direction about relaxing more in our relationship helped us move forward and fall back in love again. We hope this little symbol will remind you of the work we did with you."
Keep things in the proper perspective. Psychologist and Speaker, Dr. Charles Lowery asked, "Who made you the Master of the Universe?" While you might think taking the weight of the world on your shoulders is a cool thing to do, it is not. In the long run, it will kill you because it is unproductive, unrealistic, unattainable, unhealthy and even egotistical. So take a break.
Manage your Stress. It keeps a humor, laughter and joy locked up. Remember to breathe, relax and communicate.
You have the power to change. You have the influence to bring more joy and laughter into your relationship. Will you take the plunge?
If you have any questions or suggestions feel free to email me at john@johnthurman.net
© 2015 John H. Thurman Jr.