John Thurman, M.Div., M.A., LPCC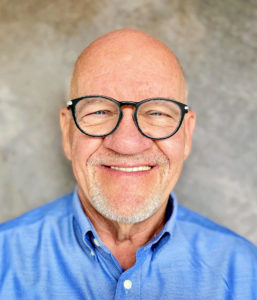 What keeps up at night?
Are you anxious about work, your relationship, or your kids?
Life can be tough, but you don't have to try and do it by yourself. Maybe you need a little help to get to a better place in life.
Hi, my name is John Thurman and I am a Work-Life Consultant, Licensed Mental Health Professional, Author, and Speaker.
While I am a licensed Mental Health Professional, I choose to work as a Work-Life Consultant like a Life Coach. My goal is to partner with you for your best outcomes. As a Work-Life Consultant, I can work across state lines
I use a short-term, solution-focused, practical, down-to-earth approach that includes proven faith-friendly principles combined with cognitive-behavioral therapy.
I am the author of Get a Grip on Depression and The No Fear Entrepreneur am I am a contributing writer for inspiration.org.
If your marriage is in trouble, or if you are feeling the pressures of anxiety or depression why not contact John today and set up your free telephone consult?
John and his wife Angie have been married 50 years and live in Albuquerque, NM
If you are interested in scheduling a free telephone consultation, you can either call John's private line 505-343-2011 or email me at john@johnthurman.info
John Thurman, M.Div., M.A, LPCC, Author, Counselor, Blogger, Podcast Host
Amazon Affiliate Links
Office location and contact information:
John Thurman
316 Osuna Rd NE, Unit 201
Albuquerque, NM 87107
Phone: 505-343-2011
Secure Email: john@johnthurman.info