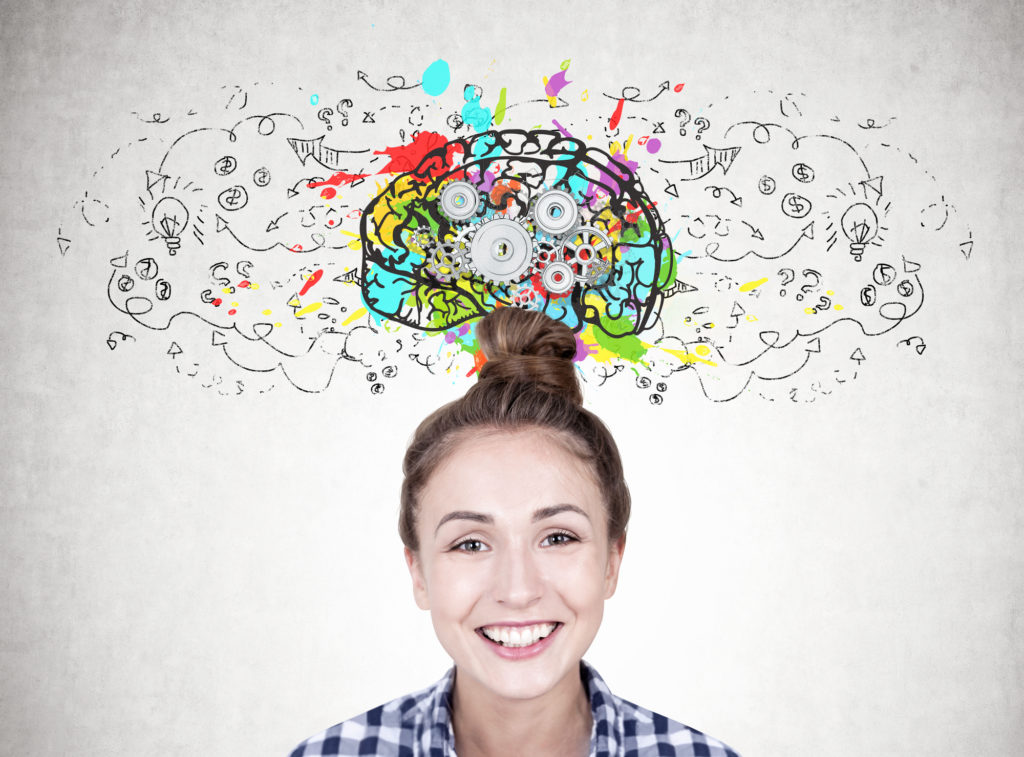 Are you aware that you can overcome fear and anxiety with your mind?
That's right, our tendency is to think a lot about the wrong things.
Did you know that humans average around 6,200 thoughts a day, and they tend to be on the negative side for most of us? No wonder you and I seem to be in a constant state of dealing with "thought worms!"[i] Two researchers from Queen's University, UK, released these exciting findings this summer after developing a way to track how we think.[ii]
I don't know about you, but I find that my most consistent battle is with my mind in my years on this earth. Negative self-talk, distorted thinking, self-blame, being content to be a victim, rehearsing hurts, and being overwhelmed by fear, doubt and anxiety are things that we all deal with individually.
You know what I am talking about, don't you?
Over the past couple of weeks, I've penned three short articles to help you manage your thought more successfully. How to Overcome the Dragons and Faith-Stealers of Fear, How To Destroy Your 3 Most Formidable Fears! And now this one.
Today, I want to give you one practical hack that you can use to keep fear, anxiety, and self-doubt at bay.
How many times have you heard some well-meaning person glibly say, "Oh, fear, that's False Evidence Appearing Real, isn't it?" Or maybe your coworker says something like when it comes to fear, he chooses to Forget Everything and Run. One of the reasons these two sayings are so famous is that they are real, aren't they?
The problem is, if you and I decide to accept these two definitions, we are doomed to be a prisoner to fear.
Since the most current research tell us that we have 6,200 thoughts and day. Other research indicates that up to 80% of those thought could be damaging.
This can be overwhelming, can't it?
As a Christ-follower, Work-life Coach, and therapist, I show people how to manage their thought life to have a more resilient and meaningful life. And while the Scriptures tell us to think about good things, many folks struggle to make that happen.
That is where I help others.
As we look at ways to slow down fear and its cousin anxiety, I'd like to give you a refreshing acronym.
F-face
E-everything
A-and
R-rise.
The first thing you must do is face the cold hard reality that sometimes you allow your own negative thoughts to dictate how you feel and act. As a matter of fact, Ephesians the ancient New Testament book encourages us to be careful how we live (think). Don't be like fools, but like those who are wise.
As I mentioned in the opening, the average person has 6,200 thoughts a day, most of which can be damaging.
So, now that we are going to shift our focus from running from or dining the negative thoughts, I will show you a way to think your way to a better place.
I call it the ATC's, an adaptation of Albert Ellis and Marty Seligman's Cognitive-Behavioral Model.
A – is an Activating Event, a trigger that you and I rarely have any control over. These events are usually the drivers behind our thoughts that produce out emotions that are either productive or counter-productive.
T – is the "in the heat of the moment" Thought/s, what you say to yourself. Here are just a few familiar ones: "Why can't I get anything right?" "Why even put out the effort, it doesn't matter anyway!" "My friends are ghosting me, they must think I am some kind of screw up!" "I may look good and be a great person, but inside I am a loser!"
C – The consequence, or immediate reaction to the Activating Event or Trigger, starts as a feeling immediately followed by some type of emotional impact.
Here are a couple of examples:
Anger – Anxiety/Agitation
Appreciation + Gratitude and giving back
I've made a video call Brain Tricks, just for you. In this video, I will review the A-T-C process and give you some tools to help you manage your thoughts and become more resilient in your personal life, relationships, and business endeavors.
If this has been helpful, please pass it on.
---
[i] Anne Craig, 7/13/2020 https://www.queensu.ca/gazette/stories/discovery-thought-worms-opens-window-mind
[ii] Julie Tseng & Jordan Poppenk 7/13/2020 https://www.nature.com/articles/s41467-020-17255-9