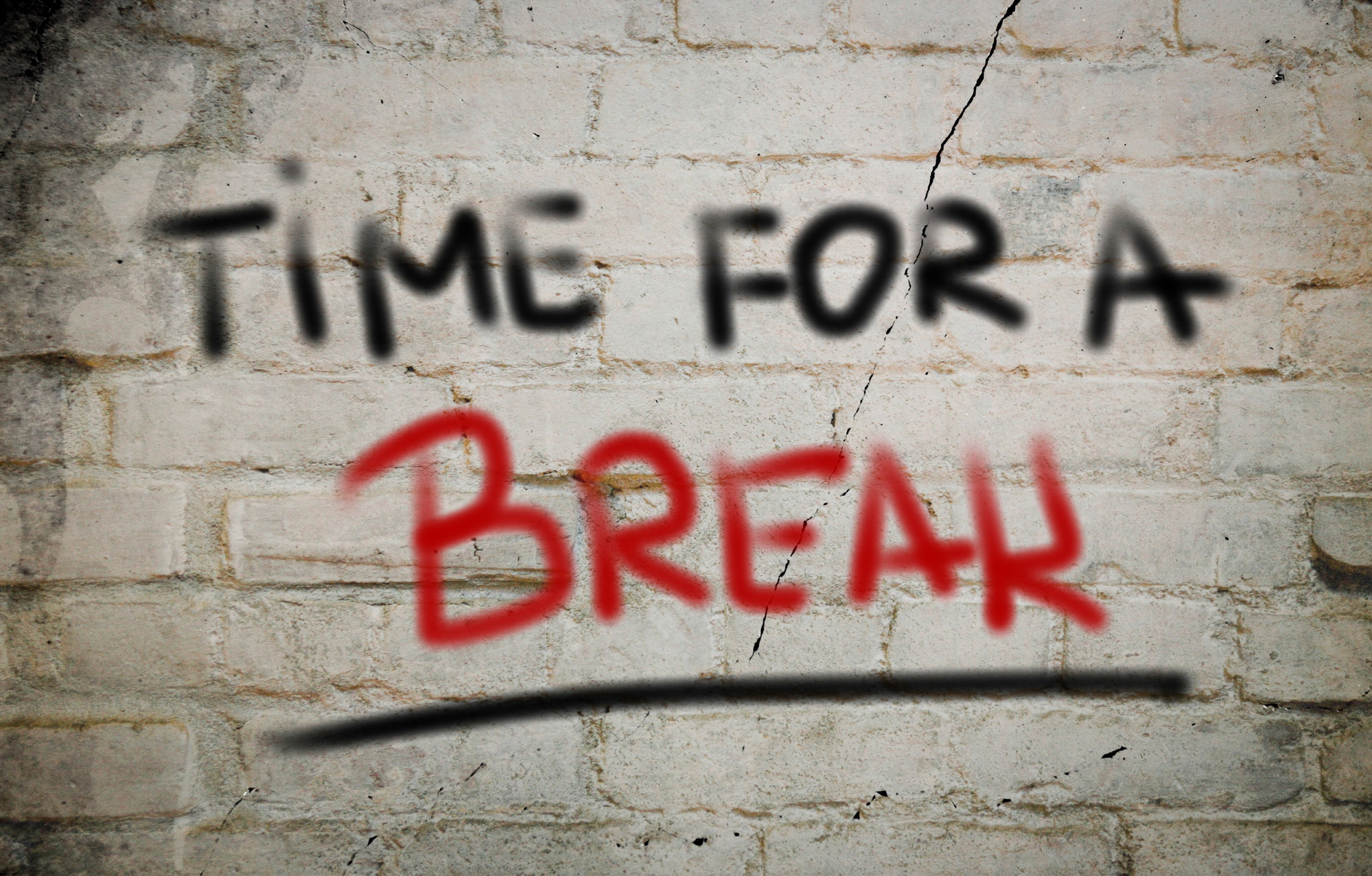 How to Manage COVID-19 Fatigue Stress by John Thurman, M.DIV., M.A., LPCC
American's have been drastically impacted by the COVID-19 pandemic. Disruptions at work, business, education, healthcare, relationships, and places of worship, and the overall economy have occurred across all socio-economic levels. In this article I am going to show you how to minimize Covid Fatigue.
We are a nation that has been pushed to the edge of chaos in countless ways, including job loss, financial distress, grief from the loss of loved ones, stressed relationships, as well as stress-related to an uncertain future. Even as we approach the first anniversary since the virus made its appearance, Americans struggle to cope with all of the disruptions left in its wake.
The following data is from the American Psychological Association's 2020 Annual Stress in America report.[i]
8 of 10 adults say Covid-19 is a significant source of stress in their life. And 2 in 3 adults (67%) say they have experienced increased stress over the pandemic.
When considering the physical and emotional toll of increased stress, nearly half of adults (49%) surveyed report their behaviors have been negatively affected. Most commonly, they said, increased tension in their bodies (21%), "snapping" or getting very angry quickly (20%), or screaming or yelling at a loved one (17%).
As the disruptions from the pandemic continue, more Americans are reporting symptoms of prolonged and acute stress.
Nearly 1 in 5 (19%) adults reported their mental health is worse than it was this time last year. By generation (34%) of Gen Z (18-23) report a deterioration in their mental health, followed (21%) Gen X (42-55), (19%) Millennials (24-41), (17%) Boomers 56-74, (8%) Older adults (75+).
STRESS RELATED TO WORK
The dynamic impact of the pandemic has left few unscathed. A critical underpinning of this is stress related to the economy. More than 6 in 10 (63%) say it is a significant source of stress. This is significantly higher than in 2019 (46%) and is nearing levels reported during the recession of 2008.[ii]
Among employed adults at some point during the pandemic, 68% report that their job or employment has been negatively impacted. The most common reported impacts are having their hours cut (19%) and balancing household responsibilities during work time (14%).
You and I always have options.
So, what are you and I going to do about this?
I believe that we have one of two choices!
The first is to resign ourselves to being wholly powerless and becoming victims left in the devastating wake of the pandemic.
The second is to embrace your personal resilience as well as our national history of resilience as Americans.
We were founded on resilience, and we as a nation will continue to be resilient.
I appreciate the words of Scott Pelley, Correspondent, "60 Minutes."
In 244 years, the United States has been torn apart by civil war, devastated by disasters, and ever-halted by the sin of racism. But Americans find a way—however tenuously—to bounce back.
…The secret of America has never been "united we stand" but, instead, "divided we stand." We all want the same for our families. We all want our country to be prosperous and safe. One of the big ideas we tend to agree on. And that is why we call ourselves — and each other — Americans.[iii]
So, let's talk about resilience and its companion resistance.
Resilience is the ability to withstand, adapt to, or rebound from extreme challenges or adversity.
Personal resilience, what we sometimes think of as psychological body armor, is your ability to bounce back, to pick yourself up and try again, and again and again until you either succeed or decide on a more productive direction.
Resistance is the ability of an individual or organization to resist the negative impact of distress caused by pandemics, natural disasters, and acts of terrorism.
Resilience can be thought of as immunity to stress and dysfunction.
How do you feel you are doing in being resilient and effectively resisting the temptation to feel overwhelmed by your current circumstances?
On a personal level, I have had to take a deep look at how I have dealt with the pandemic.
Earlier this year, I was informed that my work as a contractor with Federal Occupational Health through Magellan Health would be terminated due to a downsizing of 8 offices across the company. Fortunately, I have been through layoffs and downsizings before. After praying and consulting with my wife and trusted friends, I decided to go back into private practice and expand my teaching/training business. In July, I turned the key and jumped back into helping individuals, couples, and companies learn to become more resilient as they faced some of these current challenges.
Then, in early January, I had an adverse reaction to the Covid-19 vaccine, which resulted in me being out of the office for nearly four weeks. I am thankful that I had some cash reserves to tied me over. Thankfully, I got through that challenge with the help of my awesome wife, as well as the thoughts and prayers of friends from all around the globe.
Was I discouraged, YES! But, I knew that what I was going through was short-term, and I would eventually get back in the game.
What are some things you can do to develop your resilience muscle and move through this current season in your lives?
The Four Phases of Emotional Recovery (from My article COVID-19: 4 Phases of Emotional Recovery
One of the subspecialties I've developed over the past fifteen years is a Disaster Mental Health Specialist. I have responded to everything from mass shootings, hurricanes, pandemics, earthquakes, and acts of terrorism in this capacity. While each event is unique, people move through some reasonably predictable phases while on the road to recovery.
Pandemics and other adverse events manage to bring an incredible range of emotions, from disbelief and anger to an almost euphoric sense of teamwork. Social isolation, a lack of social interconnectivity ranging from being with coworkers to experiencing the power of corporate worship experiences stifle our need to connect. Add the fear of the unknown with this particular virus, which has raced around the world, and how it is an ever-evolving virus. I am thankful that the vaccines seem to be working against all of them so far.
Perhaps, you, like many of my friends, are experiencing some COVID-19 fatigue. I hope this helps you see a path through the forest of all that we are dealing with.
Here are the distinct Phases of Disaster Recovery. By the way, these are pretty universal. Whether it's man-made as in terrorism, weather-related, or like other killer viruses like Ebola, the human reaction is relatively consistent.
If you are a leader, these tips will help you effectively reintegrate your team members back into the workforce.
Remember, as we look at these phases following a critical event, like the one we are currently involved with, it is essential to remember they often overlap between phases.
The Historical Phase[iv]
This typically occurs at the point and time of impact and the time immediately afterward. Emotions are often powerful and direct. We find ourselves being called upon and responding to the demands for unusual and, many times, heroic actions to save our lives, the lives of our families, friends, and loved ones. Altruism is the driving force as we try to look after each other. During this phase, the foremost resources are family groups, neighbors, friends, first responders, and medical providers.
The Honeymoon Phase
This period usually extends from weeks to months after the initial impact. Even with the losses, there is a strong sense of having shared with others a dangerous, catastrophic experience together and having lived through it.
The Disillusionment Phase
This phase can last from about two months to one or even two more years. Powerful feelings of disappointment, resentment, anger, and bitterness may arise if aid and assistance expectations are not fulfilled. Some other things that can add to this can be the loss of or weakening local community groups. Another component may be the gradual loss of the feeling of a "shared community" as individuals and families concentrate on rebuilding their own lives and solving their own problems.
Before you get discouraged, know that the next phase is just around the corner.
Reconstruction Phase
This is such a hope builder. After every type of critical event, people will emerge from the physical, emotional, spiritual, and psychological rubble and move into their new normal.
The Reconstruction Phase is where survivors realize they will need to solve the problems of rebuilding their lives, families, relationships, and businesses primarily by themselves. While there is assistance, you and I are the ones ultimately responsible for our lives, our families, and our businesses. As you and I move forward in this phase, we will discover and reaffirm our belief in ourselves, our communities, and our own capacity to handle things.
Learning to Cope
Here is a list of helpful coping skills:[v]
When appropriate, let other people give you the support you need.
Be sure to take care of your physical, emotional, and spiritual needs.
Eat a balanced diet.
Get enough sleep.
Get up and move around.
Talk with others about your thoughts and feelings while at the same time being a good listener.
Be patient with one another.
Realize that all of us are experiencing some type of loss. It is entirely natural for humans to express disbelief, anger, anxiety, sadness, and depression as we move through all of the ramifications of the COVID-19 response.
In a couple of words: Be Nice!
Don't avoid your kids' feelings as you deal with all of these new dynamics associated with our current situation. They need to feel that they can count on you to "keep it together" and give them the extra love, support, and attention they may need at this time. Reassure them, being careful to provide them with the space they need to process all that has gone on recently.
Refocus on the big picture! The whole idea of 'we are in this together!' is that we will get through it, and we will come out of this as stronger individuals, families, neighbors, and coworkers. We will never be able to go back to the way it used to be, but we will be a part of building a new, recalibrated world.
Be liberal with your words and actions in letting others know that you care for them. An elbow bump, words of encouragement and appreciation, and handwritten notes are all things you can do to build up others.
Some Extra Tips for Supporting Your Family
Let them know when they are being helpful.
Laugh! It's cheaper than therapy and a great way to relieve a lot of tension.
Be considerate of all of your family members.
Express love and concern often.
Ancient Wisdom to Reflect On
Trust in the LORD with all your heart; do not depend on your own understanding. Seek his will in all you do, and he will show you which path to take.
Proverbs 3:5-6 NLT
Also Check out my article How to Overcome the Fear of Pandemic Fatigue

---
[i] https://www.apa.org/news/press/releases/stress/2020/report-october
[ii] https://www.apa.org/news/press/releases/stress/2020/report-october
[iii] Pelley, Scott. Https:/cbsnews.com/news/america-the-resilient-60-minutes-2020-11-08
[iv] Thurman, John Covid-19: 4 Phases of Emotional Recovery. https://inspiration.org/christian-articles/covid-19-4-phases-of-emotional-recovery/
[v] Coping with Disaster or Trauma (2019). https://emergency.cdc.gov/coping/selfcare.asp