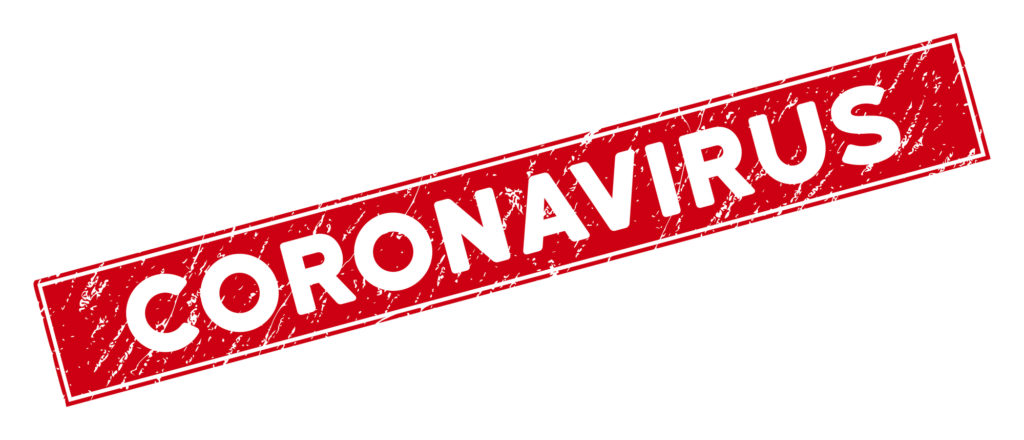 Are you over it? I know I am. I'm talking about all the bad news around Covid. I'm done. And I am not alone. The pandemic and economic chaos have had a mind-numbing impact on millions of people across the U.S. and the world. We go from fear and anxiety to listless depression, and the research agrees.
Here is a look at two separate polls that demonstrate what you already know.
Are you over it? I know I am. I'm talking about all the bad news around Covid. I'm done. And I am not alone. The pandemic and economic chaos have had a mind-numbing impact on millions of people across the U.S. and the world. We go from fear and anxiety to listless depression, and the research agrees.
The Numbers
According to a 2020 KFF tracking poll, about four in ten U.S. adults reported anxiety and depressive disorder symptoms during the pandemic, up significantly from one in ten in a 2019 poll by the same organization. This poll also found that many adults reported specific negative impacts on their mental health and well-being, such as difficulty sleeping (36%) or eating (32%), increase in alcohol consumption or substance abuse (12%), and worsening chronic conditions (12%) due to worry and stress over the coronavirus.[1]
The KFF survey, which was based on a 2020 Heath Pulse survey, shows the symptomology decreased by age:
Adults 18-24 56.2%
Adults 25-49 48.9%
Adults 50-64 39.1%
Adults 65+ 29.3%[2]
A more recent survey by the U.S. Census Bureau, taken from May 26 through June 7, 2021, revealed that nearly three out of ten adults in the U.S. (28.8%) reported anxiety or depressive disorder symptoms in the past seven days. However, the percentage is almost 60% for those with a disability.
The survey shows that 20.6% of U.S. adults took prescription medication for mental health, and 9.5% received counseling or therapy in the last four weeks.[3]
But there is hope. Later in this piece, I will give you some tools to lower the toxic impact of the accumulated stress of these past twenty months..
A Look Back
How did all of this come together? What fed these events that are so negatively impacting billions of people around the world?
Here are some ingredients that went into this nasty soup.
A lack of infectious disease knowledge
A lack of clear messaging
A lack of understanding and trajectory on the mental health impact of Covid-19 and various responses to it
Unprecedented economic problems
Unparalleled grief and loss and collective sorrow over millions of deaths, job losses, and business closures
Increased anxiety and sleep issues
Rapidly increased global changes
Lack of mental health knowledge and coping methods
The mixed messages of both mainstream and social media
Quarantine
Fear and anxiety about the health of individuals and their families
Dread over the economic impact on personal and business finances
And, in the U.S., an election year [4]
While this is not an exhaustive list, it provides an overview to see how deep and wide the contributions of the past two years are to our current state.
What is Stress?
What do you think of when you hear the word stress? Most of us immediately think stress is the feeling of being overwhelmed or unable to cope with mental or emotional pressure.
But there is more to the word than meets the eye.
First, there are two types of stress.
Eustress is the positive stress response involving optimal levels of stimulation—a type of stress that results from challenging but surmountable and enjoyable or worthwhile tasks.[5] It has a beneficial effect by generating a sense of fulfillment or achievement and facilitating growth, development, mastery, and a high level of performance.
Distress is the negative stress response, often involving negative affect and physiological reactivity—a type of stress resulting from being overwhelmed by demands, losses, real or perceived threats.[6] It has a detrimental effect by generating physical and psychological maladaptation and posing serious health risks for individuals.
In other words, distress is a state of mental or emotional strain or tension resulting from an adverse or demanding circumstance. It's a normal human reaction that happens to everyone. Our bodies are designed to experience stress and respond to it. Whenever we experience new or unfamiliar situations, our body adjusts to them.
According to the National Institute of Mental Health, stress is how the brain and body respond to any demand. Therefore, any challenge such as performance at work or school, a significant life change, or an adverse or traumatic event can be stressful.[7]
Definitions of stress generally break into three categories:
First, stress can be a stimulus.
Second, stress can be a response.
Third, stress can be an interaction between an organism and its environment.
One of the critical resources you have for managing stress is your resilience. While most of us understand psychological resilience as the human ability to "bounce back" after facing adversity, we are surprised—astonished, even—at how people can survive and often thrive despite their experiences of trauma. This is called post-traumatic growth. But here is what we know: resilience is an innate human capacity that anyone can learn and develop. Moreover, all people can develop the skills that will put them on the path to resilience.[8]
Over the years, researchers have come to understand resilience as a journey that begins in early childhood but can continue through a person's entire life.
A large body of research published by the WPA has found the following environmental/caregiving characteristics generally foster psychological resilience during childhood: loving, emotionally responsive, consistent, and reliable. This work suggests that when the environment also provides ample opportunities to master challenges and stresses, it can have an "inoculating" or "steeling" effect, which can help promote resilience. Such social and environmental conditions can also support the development of individual attributes and skills commonly associated with resilience, including the ability to regulate emotions, self‐soothe, solve problems under stress, form secure attachments, sustain friendships and intimate relationships, and acquire a realistic and positive sense of agency/self‐efficacy.
However, when the caregiving environment is highly stressful and chaotic, animals and humans are at increased risk for developing exaggerated sympathetic nervous system, hypothalamic‐pituitary‐adrenal (HPA) axis, and negative emotional and behavioral responses to future stressors, which can persist into adulthood.[9]
Now, at this point, your head is probably spinning, and you might even be feeling a little triggered reading this, considering all we have been through the past twenty months.
Looking Forward
I know it has been tough, but I also know that as Christ Followers, you and I have the very presence of God through the Holy Spirit. Does that mean we need to be perfect? No! But it does mean we need to lean into trouble when it comes. I treasure the words that the Apostle Paul penned in Romans 8:38-39 (AMP).
"For I am convinced [and continue to be convinced—beyond any doubt] that neither death, nor life, nor angels, nor principalities, nor things present and threatening, nor things to come, nor powers, nor height, nor depth, nor any other created thing, will be able to separate us from the [unlimited] love of God, which is in Christ Jesus our Lord."
As you and I move through this current crisis, remember that Jesus promised to be with us.
Take a moment to both read and reflect on this comforting passage.
"Peace I leave with you; My [perfect] peace I give to you; not as the world gives do I give to you. Do not let your heart be troubled, nor let it be afraid. [Let My perfect peace calm you in every circumstance and give you courage and strength for every challenge]" (John 14:27 AMP).
Anytime you feel stressed or anxious, take three or four minutes to breathe through this passage. Breathing through a verse is the prayerful, mindfulness practice that combines relaxation breathing and silently reading and reflecting on a portion of God's Word.
Be sure to check in next time when I will reveal some practical, proven, faith-friendly ways to build resilience and uncouple those unhealthy stress responses.
Suggestion: Insert optimistic closing questions/statement/quote/verse here and end with something like "Next time, I'm going to share some practical ways to build resilience and combat or unlearn those unhealthy stress responses.
By the way, this series is going to be the base of a new book project with a tentative title of Resilience: How to Enhance Your Endurance and Power Up Your Persistence.
Need to talk?
John Thurman has been helping individuals, couples, governmental agencies, and international corporations with stress management for years.
To learn more just check out www.johnthurman.info. Take advantage of a free consult by emailing me john@johnthurman.info, or calling me and leaving me a message @ 505-343-2011. I will get back to you usually within 24 hours. From there we can set up a time to talk either on the phone or via Facetime or Duo.
---
[1] Nirmita Panchal et al., "The Implications of COVID-19 for Mental Health and Substance Use," KFF, February 10, 2021, https://www.kff.org/coronavirus-covid-19/issue-brief/the-implications-of-covid-19-for-mental-health-and-substance-use/.
[2] "Mental Health – Household Pulse Survey – Covid-19." CDC. Centers for Disease Control and Prevention, October 20, 2021. https://www.cdc.gov/nchs/covid19/pulse/mental-health.htm.
[3] "Latest Mental Health Data from Household Pulse Survey." NCHStats. National Center For Health Statistics, June 16, 2021. https://nchstats.com/2021/06/16/latest-mental-health-data-from-household-pulse-survey/.
[4] Nader Salari et al., "Prevalence of Stress, Anxiety, Depression among the General Population during the COVID-19 Pandemic: A Systematic Review and Meta-Analysis," Globalization and Health (BioMed Central, July 6, 2020), https://globalizationandhealth.biomedcentral.com/articles/10.1186/s12992-020-00589-w.
[5] "Eustress," in APA Dictionary of Psychology (American Psychological Association, 2020), https://dictionary.apa.org/eustress.
[6] "Distress," in APA Dictionary of Psychology (American Psychological Association, 2020), https://dictionary.apa.org/distress.
[7] "5 Things You Should Know about Stress," National Institute of Mental Health (U.S. Department of Health and Human Services), accessed October 27, 2021, https://www.nimh.nih.gov/health/publications/stress.
[8] "Resilience: An Innate Human Capacity," VAWnet.org (National Resource Center on Domestic Violence, 2021), https://vawnet.org/sc/resilience-innate-human-capacity.
[9] Steven M Southwick et al., "Why Are Some Individuals More Resilient than Others: The Role of Social Support," World psychiatry (World Psychiatric Association, February 2016), https://www.ncbi.nlm.nih.gov/pmc/articles/PMC4780285/.